Due to its rich traditions, creative concepts, a mix of flavors, influences, and elaborate techniques, Mexican cuisine is a historical and cultural snapshot that dates back hundreds of years before European colonization. 
Mexico's food captures the world's attention and appetite in many ways through its incredibly rich flavors, colorful ingredients, and aromatic scents. In 2010, Mexico's cuisine was awarded the UNESCO Intangible Cultural Heritage of Humanity award. This award identifies and celebrates Mexican cuisine as one that "expresses community identity, reinforces social bonds, and builds stronger local, regional and national identities." 
Mexican cuisine also tells the story of its resilient past, and invites the world to take a bite of a taco or a plate of mole to get a picture of indigenous Mexican creativity and native ingredients through modern Mexican flavors. 
Mexican food may have a few misconceptions. Let's bust through a few of the most common myths about Mexican food. 
Myth 1: Tex-Mex Food Is Considered Mexican Cuisine
Though popularized by famous fast-food chain restaurants in the United States, Tex-Mex dishes are often seen as the dishonest version of Mexican specialties. The word "Tex-Mex" originates from the name of the railroad and train that traveled between Mexico and Texas. The term was used to describe Texans or Tejanos, and then it spread to become the name of the region's food. 
Tex-Mex and Mexican food appear similar due to the set of ingredients and flavors used in both cuisines. However, they are very different. The distinction lies in a couple of things, one of them being the history that unites and separates both cuisines.  Tex-Mex, as the name says, is a fusion between Texas (U.S.) and Mexican food. It was especially prominent after the separation of Texas from Mexico in 1836. When Texas was no longer a part of Mexico, Texans created their own food fusion between Mexican ingredients and ingredients available in the U.S. such as cheddar cheese, wheat, and beef. 
On the other hand, Mexican food features an abundance of chiles, different types of maize, a variety of beans, and an assortment of seafood, spices, herbs, and so much more. Popular dishes in Tex-Mex food are chimichangas, chalupas, nachos, and hard-shell tacos. At first glance, they may seem "Mexican". But the use of other ingredients transformed them into something that is not completely Mexican. 
Bottom line: Mexican food is not Tex-Mex food or vice versa. You can think of both as distant relatives coming from the same family tree.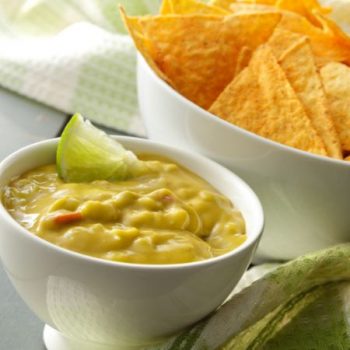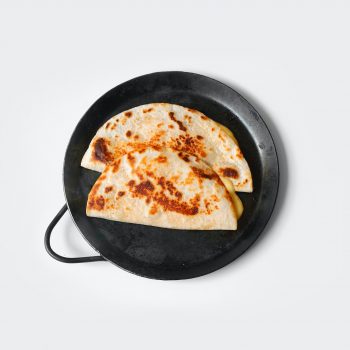 Myth 2: All Mexican Food Is Spicy
Did you know that not all Mexican people like spicy food? Some can't tolerate it. The abundant use of chiles is a staple ingredient and a common image of Mexican food. But it doesn't necessarily mean that there is no flexibility around that. 
Many dishes don't have any kind of chiles. Even if the traditional recipes include them, the recipe can be modified, and still, be wonderfully Mexican and delicious. Guacamole, quesadillas, Mexican rice, and fish tacos are just a few dishes that can be made without peppers and taste just as great. 
Oftentimes salsas are provided at restaurants for people to add on top of a taco or in a soup. But it is up to the person if they want to add it or not. It certainly adds to the dish, but if omitted, it's still a delicious Mexican dish. Yes, chiles and heat add flavor to dishes and are important in many Mexican foods. However, they are also often complimentary in other dishes and are not always a necessity.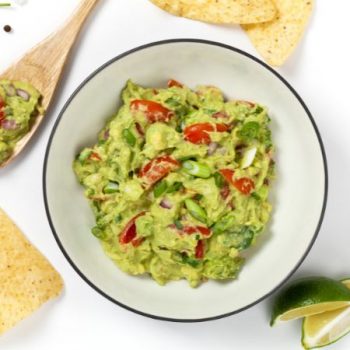 Myth 3: Mexican Food Is Not Vegetarian or Vegan Friendly 
Before the Spanish came to Mexico, Mexican cuisine was made up of a few ingredients cultivated locally. Those ingredients were cactus, corn, beans, tomatoes, squash, chili peppers, avocados, vanilla, chocolate beans, and a few more. It wasn't until the Spanish arrived that Mexico was introduced to animals such as chickens, cows, and pigs, as well as cheese, butter, and milk. 
Over time, these cultures mixed. Not to mention spices and produce brought from Spain such as anise, cinnamon, herbs, garlic, peaches, melons, figs, eggplant, and more. These were brought to the country to create the Mexican cuisine that we know and love today. Currently, Mexican food uses the ingredients imported from Europe in its traditional cooking. But it is possible to eat vegetarian and vegan options in Mexico using its native ingredients. 
Some of the most popular vegan or vegetarian-style dishes are cactus salad, Mexican rice, veggie tostadas, squash tacos, guacamole, salsa, and bean tacos. Not to mention with the addition of dairy and meat alternatives available today, vegan and vegetarian people have an incredible variety of Mexican dishes to choose from. These are not only delicious but authentic too. 
Myth 4: Mexican Food Is the Same Throughout the Country
Mexican food is vibrant throughout the country and varies region by region. The country's extensive size covering 758,400 square miles, the variety of climates, different terrains, and temperatures are just a few of the factors that influence crops, ingredients, and regional dish specialties. Take northern Mexico for example. The area is influenced by ranching culture, and typically prepares foods heavy in meat such as cows, pigs, sheep, and goats.  
Central Mexico has a variety of important crops that grow splendidly in this region. Avocados, sugarcane, rice, coffee, potatoes, beans, and so much more are some examples. The Pacific coast is known for dishes like pozole and birria, and many other different types of delicious stews. This region is also famous for being the location of one of the meccas of Mexican cuisine. The state of Oaxaca as an example is known as the "land of seven moles." 
As a Mexican American myself, it's incredible for me to experience a new dish every time I visit a different part of Mexico. It's also exciting to simply order a dish like enchiladas and receive a plate of enchiladas that is visibly different according to the state. Mexican food recipes vary, and it's incredible to see and taste the differences.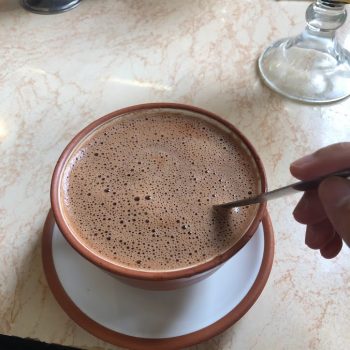 Myth 5: Mexican Food Is Unhealthy 
Mexican food is a fusion of native ingredients with ingredients from Spain and influence from the United States. Sadly, mass corporations (foreign and Mexican), increasing numbers of fast-food restaurants, brands like Walmart, and other food brands coming to Mexico also have influence. Over time, it has started to create an obesity issue among Mexican people. 
Speaking about traditional Mexican food, do people cook with oil and pig lard? Yes, depending on the dish. Are tortillas a staple ingredient in the kitchens and restaurants of Mexico? Definitely. Are sweet desserts like bread available in every corner of a Mexican town and city? Of course. Are some of the popular dishes meat-heavy? Oftentimes yes. Does it mean that all Mexican food is fatty and unhealthy? No!
The reality is that Mexican food has always had a gastronomic base that includes ingredients like beans, corn, chiles, squash, avocados, and fruits. These rich, healthy ingredients are always available within Mexico, straight from the farmers. Therefore, accessibility and the use of local and fresh ingredients in Mexican food have made the cuisine, in some cases, much healthier than cuisine from other countries. 
Mexican ingredients mixed with spices that are prepared either baked, grilled, or on the griddle have given us Mexican dishes like grilled chicken sinaloa style, white pozole (hominy) with chicken soup, pumpkin flower tamales, tuna and cactus sopes, and so much more. 
Bottom line: is Mexican food unhealthy? It can be. But can it be healthy, and are there light alternatives? Absolutely.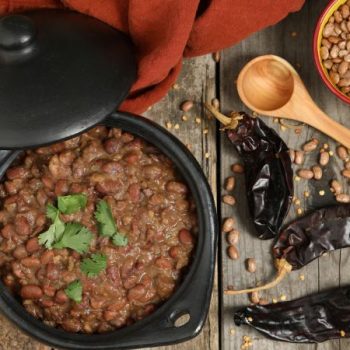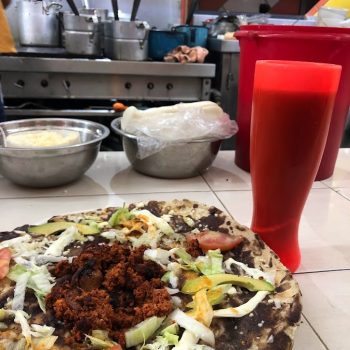 Mexican Cuisine: The Takeaway
Food is the international language that we all speak, no matter where we come from. And in the case of Mexican food, it invites the world to forget their misconceptions with just a single bite from one of the many rich dishes served throughout the country and a few exceptional Mexican restaurants abroad. 
To me, Mexican food means home, family, togetherness, comfort, and ingenuity.  I hope that this post helped describe and explain some of the most popular misconceptions about this incredibly rich cuisine. 
by Maritza Chavez