It was three o'clock in the afternoon and I was waiting at the Madrid airport. I was used to waiting in long check-in lines. As a traveler in Europe, I was not the average flier –  I was the anomaly. I was used to carrying my big, red suitcase everywhere I went. Big Red and I had bonded over the course of my travels over the last couple of years. However, we didn't know what was about to unravel in just a few moments.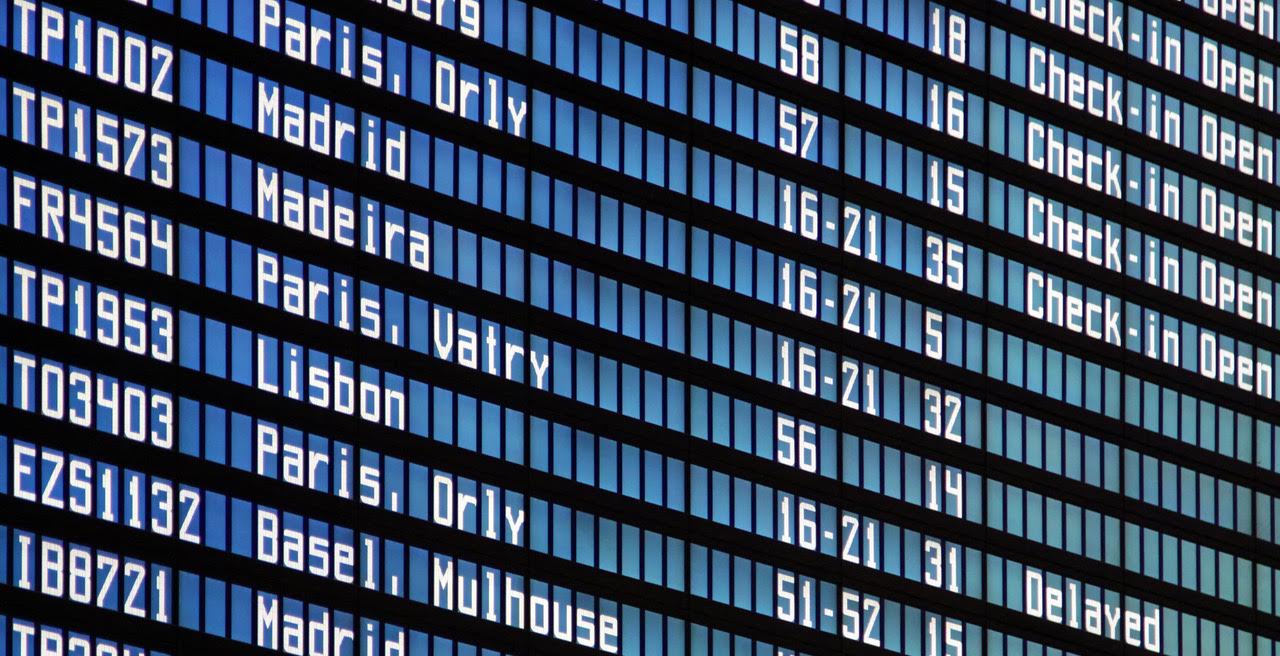 I rolled Big Red up to the counter and slung her up to get weighed, hoping I had finally packed light. Phew, I thought, she was under this time. My packing skills had gotten so much better that year. One would think a trip to Paris would have had my bag popping at the seams. The fashionista in me wanted to pack every shoe I owned. However, the voice went off in my head as I was packing. I reminded myself that with each pair of shoes that I took out could be replaced with a new memento I could bring back. Win-wins are always the way to go!
A Canceled Flight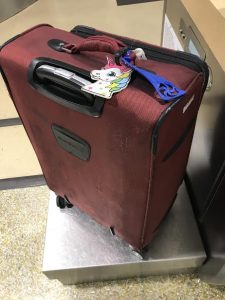 As I stood at the counter, the woman stared at Red. Then, after a glance at her computer, she stared at me and said, "Pardon, your flight has been canceled." My first thought was that she spoke English. It took me a moment to realize what she had said. I knew right then and there that my plans were off to a soggy start.
"Well, what now?" I asked as I looked at her incredulously.
She told me that the airline was only flying families and preferred guests out, so I had to stay the night in a hotel. Thinking more about my fate and the already booked and bought tour and hotel room that I had waiting for me that evening, I gave her a mumbled "ok."
"Are you sure?" I asked, an annoyed sigh building up, "How will I get reimbursed for the events that I paid for this evening?"
"Call our helpline!" she said, trying to cheer me up while glancing at Big Red one more time.
The Nonexistent Shuttle
I walked away from the front desk like a middle schooler who was just denied access to an R rated movie. Big Red and I headed toward the outside traffic lanes to find the supposed airport hotel shuttle. She had told me my new flight was at 0800 the next morning. I must have walked around for about 45 minutes looking at every shuttle stop twice.
I could not find the shuttle for the life of me. Maybe it was the fact that this had never happened to me before. Or, maybe it was the fact that I was wearing a Eurosock that kept riding toward the end tip of toes,  impairing my ability to walk. I had been abroad for a year and yes, my footwear and euro socks (I call them peds) always became an issue in the direst of situations. Regardless, I wanted to find the shuttle and I wanted to get this hiccup over and done with.
As I was looking around for the nearest cab, I saw another lost soul searching for what could have been a shuttle that didn't exist. She turned around and said, "are you looking for the shuttle too? Was your flight to Paris canceled?"
I nodded my head and told her yes. "I'm about to take a cab, you wanna split one?" I asked, offering her a smile.
Tune in next time to find out if we make to Paris…