YOU CAN'T TEACH
Yes, you read that correctly. You. You, who has never studied the art of teaching (which is an art). You, who has never stood in front of 20+ people eager for you to teach a new topic. You, who has never had to adjust lessons to benefit different learning styles, think of activities to keep students engaged, nor deal with administrative politics. I swear to you; you can't teach.
The Problem:
Through my five and half years of working within classrooms in the States and in Spain, I've noticed a concerning pattern. People outside of education think teaching is easy.
"Well, if a kid doesn't pay attention, can't you just make it fun? Like, do a game or something."
For the sake of discussion, I am going to call people like this, "Bob."
How do you not internalize that teaching requires real skills, theories, and practices (or pedagogy, as some of you know)? Listen, Bob, any baboon can get up in front of kids and have "fun." Here is a little secret for you: they have to learn.
What Bob does not understand:
 Let's imagine we are all teachers and we have a simple task in front of us: make a seating chart.
Jane needs to sit up front because she cannot see and her family cannot afford glasses.
Joe cannot focus unless he is close to the teacher.
Alejandra does not like sitting near the windows because she is always cold.
Mateo tends to fall asleep unless near the board.
Amir talks to any student within 10 feet of him.
Tonya and Raquel are best friends and do not pay attention when together.
James and Ryan both have special needs and require to be close to the teacher's desk for extra support.
…did you really stop reading these? Because that's only 9 students, and the typical classroom has anywhere between 20-30
But wait a minute there, Bobby! That's only your seating. Do not forget you have to make your lessons accommodate your kids! Some are auditory learners, visual learners, kinesthetic learners, and some may even need direct, personal attention every 10 minutes of class!
And when you have finished your lessons, make sure you create those activities, worksheets, tests, and quizzes. But no, no, no, no, Bob-O. They cannot all be the same! Remember! Different styles of learning means you need to modify all of the above (meaning, varied versions for different kids).
Oh, me! Oh, my! I cannot believe I almost forgot to wish you Happy Grading on top of all of that, dearest Bob!
What you don't see, Bobby:
Despite your false perspective on how easy the job is, you have missed the most important aspect of it all. Teaching is worth it.
Bobert, is your desk covered with drawings, letters, and thank you cards from the lives you have changed? Have you ever seen the smile a student gives you when you reward them with a sticker or "A+" for working on an assignment?
There is such a beauty to teaching. Form the moment a student crosses the doorway into your classroom, you have the opportunity to transport a student. A doorway that takes them to another world where knowledge is power and the only problem is whether they raised their hand quickly enough to answer a question. This is what you give when teaching. It is an opportunity to be somewhere else and love something else. Teaching saves lives as much as it changes lives.

My message to you: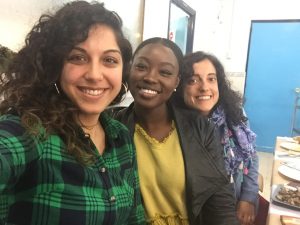 To all you non-teachers and Bobs out there,
Learn to respect the art of teaching. Teachers work tirelessly for their students. Most days, it isn't even about teaching. Sometimes, it is about building relationships and caring for your students and their success. It isn't a job for everyone, by any means. We work in the school, out of school, during vacations, and even fall asleep thinking about activities and lessons. All to be paid maybe half of what we deserve. The job is not for everyone, but for some of us, it is our true calling.
So, please, get rid of that "if you can't do, you teach" phrase. Because there's one thing you should never forget: "if you can read, it's because you were taught."