If you haven't read my last post about my Italian pasta class and visiting the Roman Coliseum, check it out!
Our guide led us down several ancient stone steps into a patch of grass that glowed in the bright Italian summer sun. All around us were ruins in various states of completeness at the Roman Forum. Some stones barely stuck out above the grass line while others almost resembled buildings. As we walked around, the guide pointed out where old buildings used to stand and their importance to Rome's history and culture. The 10th grade online Latin classes were finally paying off.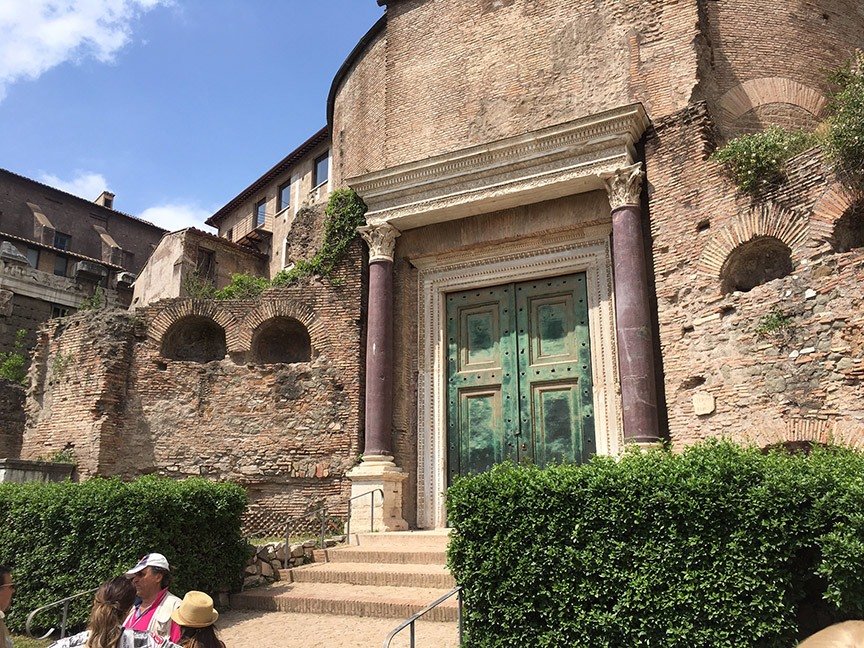 A Great Accident at the Roman Forum
He told us that earth had covered the ruins for centuries right where we were standing. Nobody knew for centuries that they had been walking right on top of one of the most treasured historical sites the world knows to this day. Someone discovered the ruins during some kind of routine construction project, if I'm remembering correctly.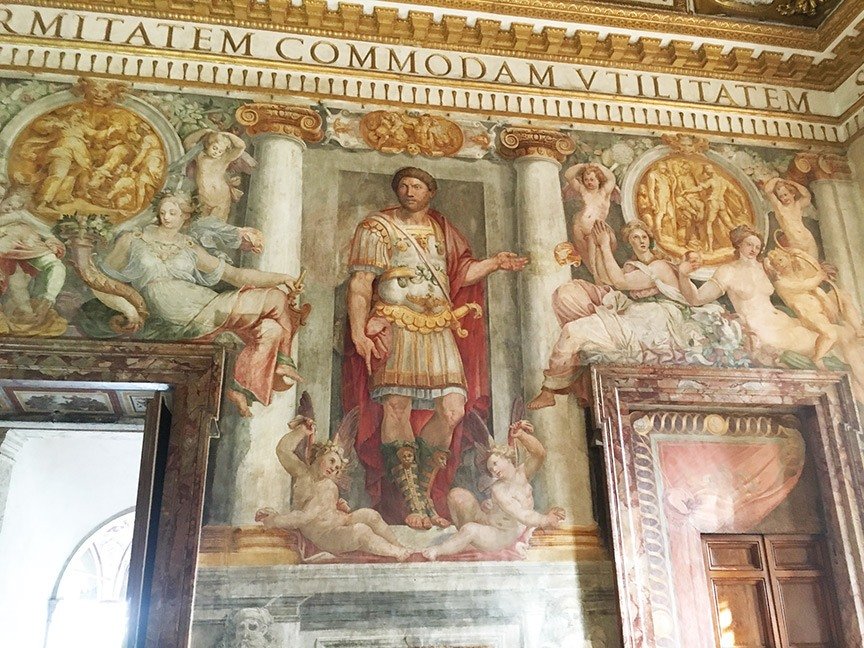 After listening to the guide's explanation of the Forum, and feeling quite insignificant in the timeline of human history, we began exploring on our own. Dounia and I decided to check out a nearby site that was on the river: Castel Sant'Angelo. This mausoleum/citadel was one of the coolest places we visited during the entire trip. The entrance rests at the base of the giant cylinder, with the guided path slowly taking visitors up the steps to the citadel's gorgeous view of Rome. The stunning history and ancient walls make this an unforgettable stop, with tales of dungeons, battles, and crazy Roman tales.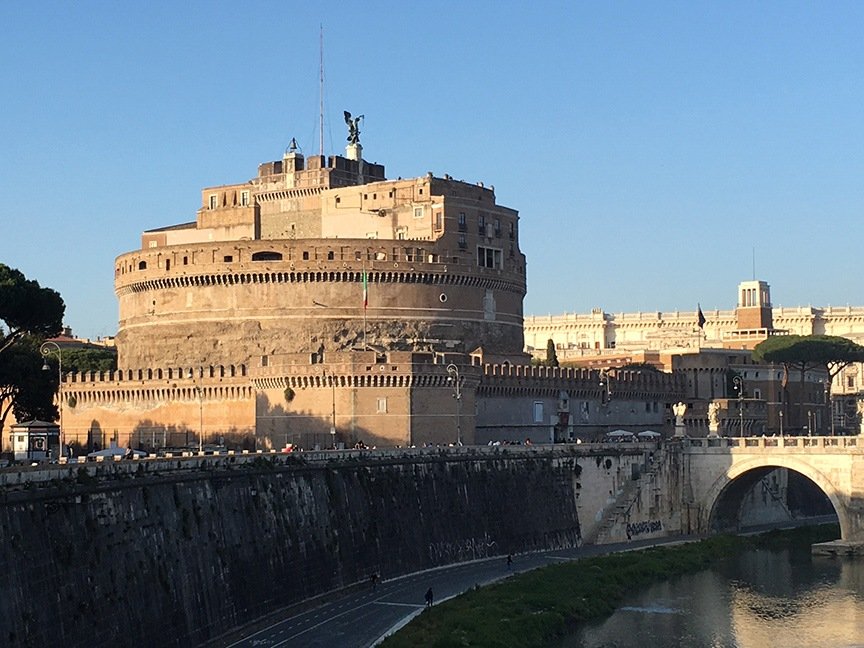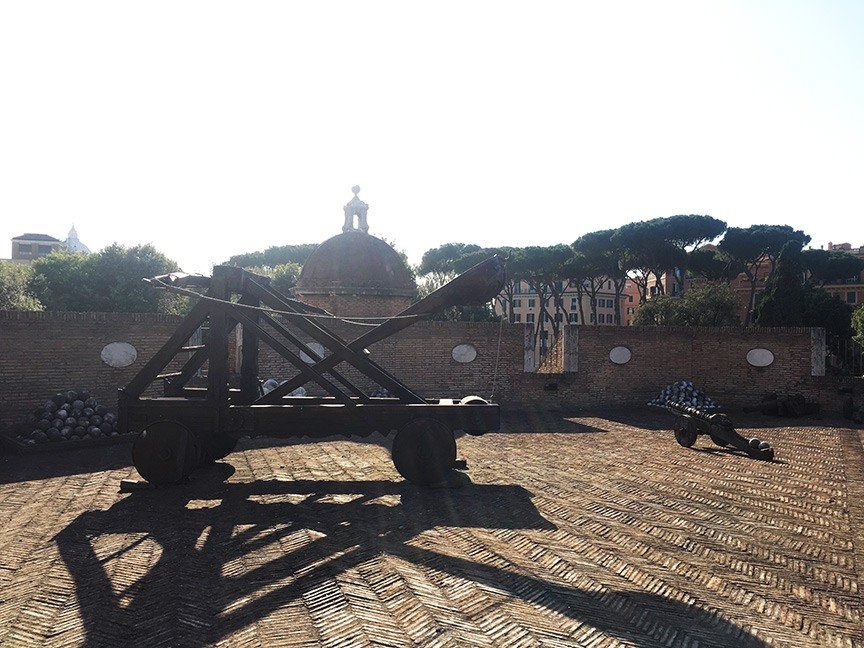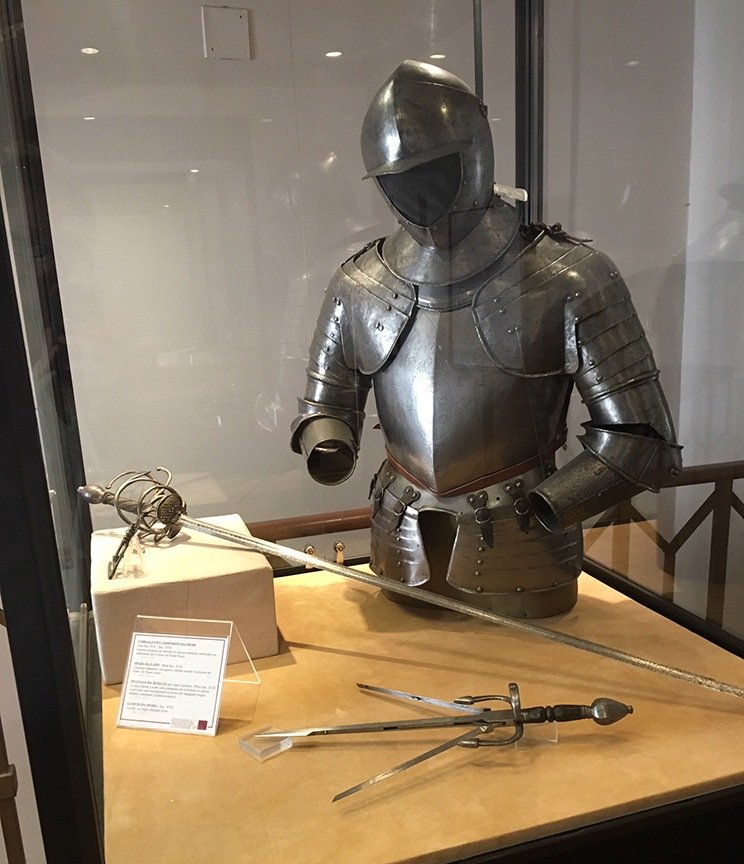 Gelato and People-Watching in Rome
After we finished touring the citadel, we ran into some members of our group. We decided to walk along the shade in a quieter section, certainly appreciating the slowdown from our busy itinerary. I picked up some cute Rome-themed magnets from a local vendor before we grabbed some gelato. Grabbing a spot along the wall that rested above the river, we spent the afternoon people-watching until it was time to go back to the hotel. That night was opera night. 
Putting on the best thing I packed for the whole trip, the whole group met in the lobby. After a short bus ride, we finally arrived at an elegant-looking restaurant. The host escorted us to a table with a great view of the stage. One of the performers even invited me up in front of the whole audience to dance as one of his co-performers sang. It was such a fun night filled with friends, laughter, and song. 
Join me next time as I talk about our trip to the Vatican!