Extremadura: a region of Spain you've probably never given a second thought about (or the first thought for that matter). And it's not unwarranted. Located in the west, there are no high-speed trains to get there; the bus from Madrid or Lisbon can be quite expensive; and if you rideshare, you'll be stuck in the car for up to five hours with a complete stranger(s). But believe me when I say that this region is just as magical as the others in Spain, even if it is (literally) thrown to the side from the rest of them.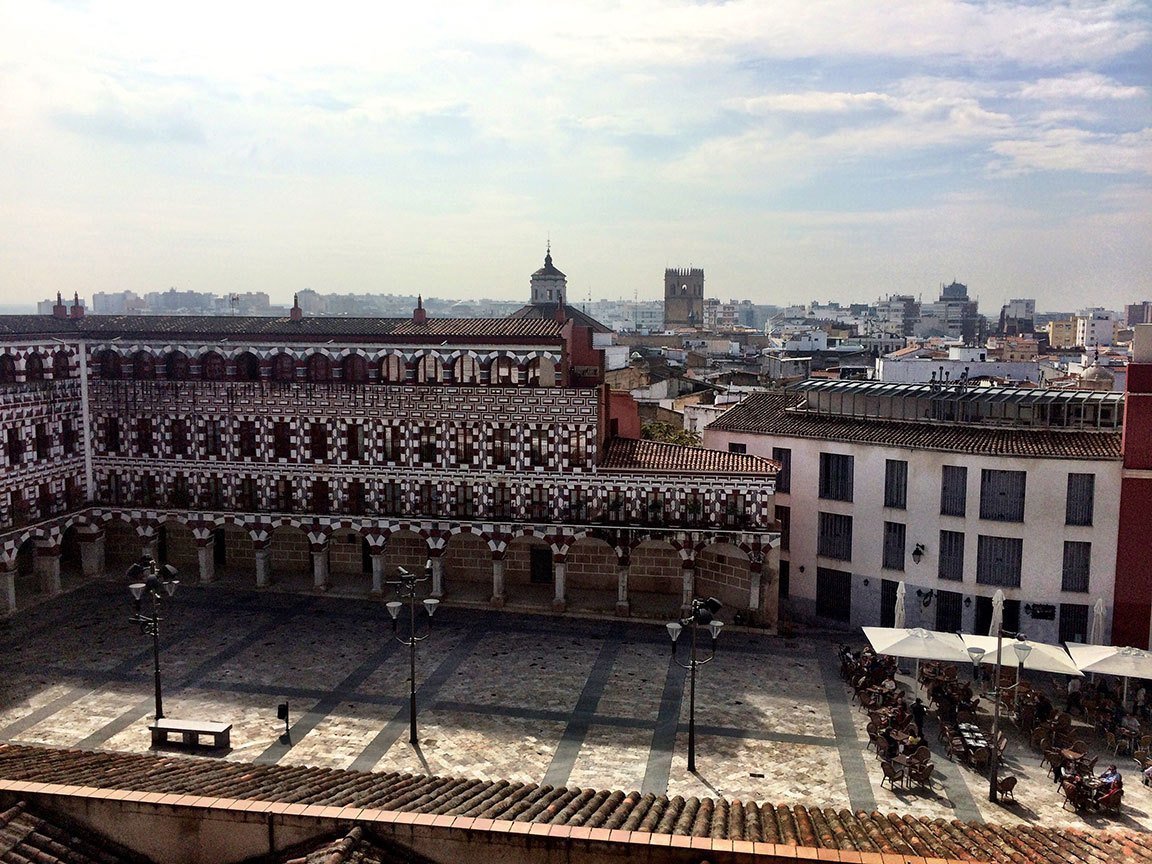 A Long Time Ago… in Extremadura.
Whether you prefer history, culture, food, or nightlife, Extremadura has something for you. As a nerd for anything old, I was constantly left with my jaw hanging no matter where I went. Mérida was one of my favorite cities to visit whenever I wanted to take a step back in time. From a well-preserved ancient Roman bridge, theatre, and forum, to a Moorish fort called the Alcazaba, you'll witness many of Spain's earliest eras. Cue Billy Mays: But wait, there's more! You'll also find Romanesque, Gothic, and Baroque churches ranging from the 13th to the 19th century as well as a town hall from the Renaissance!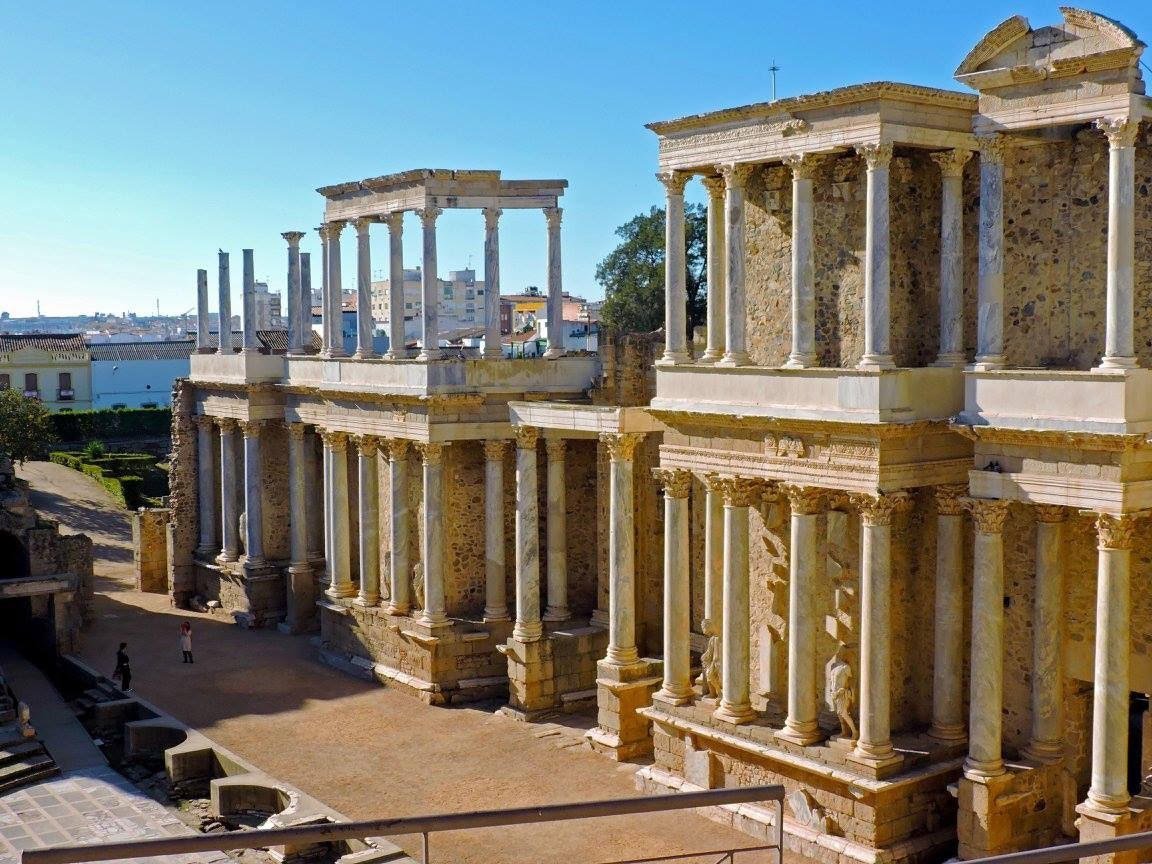 Badajoz is no stranger to history, either. It has its very own iconic Alcazaba that overlooks the city. There is also a gorgeous 13th-century cathedral that proudly stands in the city center. The Plaza de Toros also has a dark history where four thousand Spaniards were murdered under the order of Franco during the Spanish Civil War. In the city of Cáceres, walking through the historic quarter is like being in an episode of Game of Thrones. In fact, scenes from the well-loved GoT were actually filmed in the province. When I spent Christmas with a friend in the pueblo of Jerez de los Caballeros, he showed me an ancient tower full of Templar artifacts. Can you believe that? The oldest thing in my hometown is located at the nearest retirement home!
Hello, Neighbor!
Although Extremadura is in the boonies of Spain, it's one of four regions that gives you access to another country. Badajoz is situated on the border of Spain and Portugal. I could actually see the Portuguese village of Elvas from my terrace while I lived there. That's how close it is. You could, if you truly wanted, celebrate New Years in Badajoz and then drive into Elvas and celebrate again due to the two countries being in different time zones! Lisbon is very easy to get to and the drive is spectacularly beautiful. There are so many majestic towns along the way to stop at, such as Évora. Like Mérida, Évora is home to many ruins from throughout the Iberian Peninsula's extensive history.
World War Food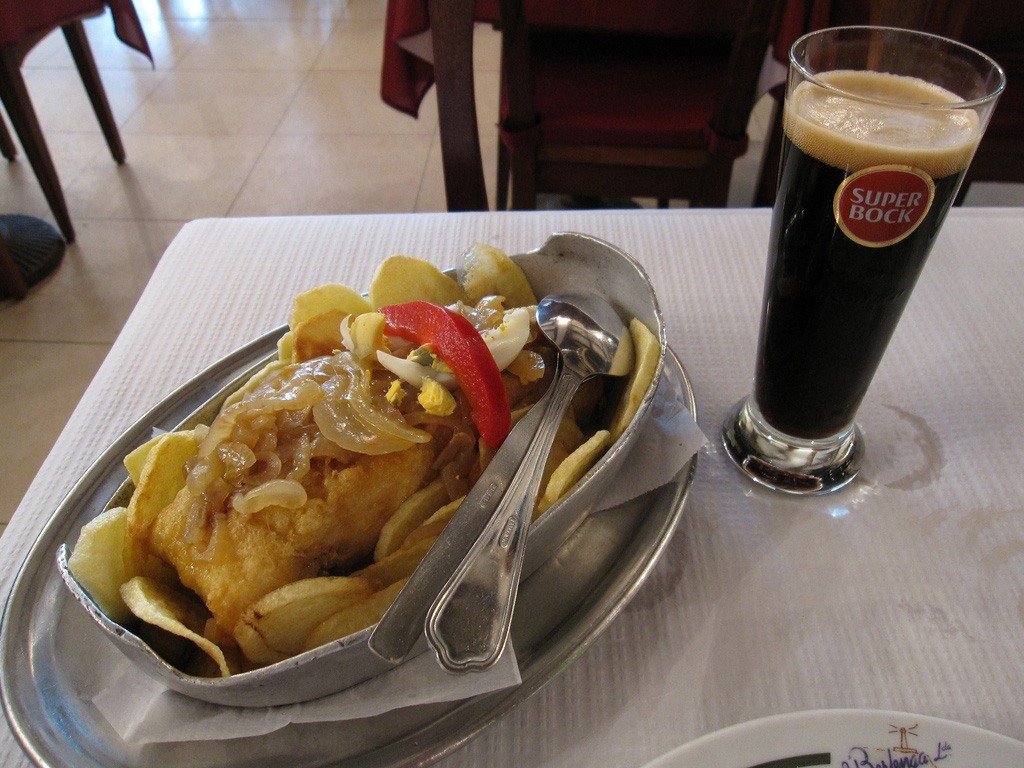 For the foodies out there, Extremadura's location next to Portugal puts it in a gastronomical war between Spanish and Portuguese cuisines. The best kind of war, I say. Not only can you pig out on some of Spain's freshest cured ham (see what I did there?), but you can also indulge your aquatic taste buds with Portuguese bacalao (cod fish). You won't find another region in Spain where families have a giant pig's leg on the kitchen table as they cut off thin slices to munch on. A farmer once told me that the secret to the meat's great flavor is the pig's diet of acorns, which the region is littered with. I recommend blood sausage (morcilla), pig cheeks (carrillada), and chorizo. As for the Portuguese cod, bacalao a la nata will forever be my favorite dish in the world.
Bottoms Up!
For you party animals out there, I've only ever gone out in Badajoz, so I'm not too well-versed on the rest of Extremadura, but I imagine it's just as great! Badajoz is home to La Universidad de Extremadura so on the weekends, you can find all the university students in the city center living it up. The university is filled with many students from all over the world because of its Erasmus program so, like me, you can make many lifelong international friends. There are plenty of bars and nightclubs to get your drink and dance on until the sun comes up when you have to walk home looking like death while the elderly take their early morning stroll. Shout out to Halcon Milenario, my favorite Star Wars-themed bar!
Carnaval weekend is also a huge event in Badajoz that many people from around Spain flock to. Think of it as our Halloween. For the entire weekend, people fill the streets in awesome, yet ridiculous, costumes all while drinking gin and tonics and delicious Extremeñan wine (I highly recommend Habla de la Tierra). On the final day, there's a huge parade that runs through the entire city. Neighborhoods compete to see who has the best costumes and dance routines. Believe me when I say it's a weekend you will never forget. In smaller villages like Jerez de los Caballeros (where I spent Christmas with a friend in 2015), everyone in the town drank the whole day away on Christmas Eve. They returned to their houses at midnight to have a nice family meal while they watched the King of Spain give a speech on TV.

"Profe..!"
For Auxiliars out there, there is a big difference between teaching in Extremadura than in, say, Madrid. First, expect to have to work at multiple schools. One school may be in your town, and another may be in a nearby village. Most likely, there will be a teacher who lives in your town that can drive you to the village. I've never heard of anyone who had to figure out public transportation to get there.
Secondly, while schools in larger cities focus on teaching their students how to pass English certification exams, schools in Extremadura will be a bit more relaxed and different from day to day. Some days you might sit in the back of the room, other days you might be leading the class activity. Finally, expect to form lasting friendships with your colleagues in Extremadura. I never felt out of place in any of my schools because I was treated so warmly. Many of my coworkers even invited me on day trips with their families on the weekend.
Ready to Move and Teach in Extremadura?
I won't lie… I was very apprehensive about moving to and teaching in Extremadura at first. Who wouldn't? To be honest, I'm not sure most Spanish people know where Extremadura is. But that's beside the point. Making that jump and giving the unknown a shot was 100% worth it. You'll see a different side of Spain that will make you fall even more in love with the country. Whether you're a history buff, a culinary glutton, or a night owl, you'll find that Extremadura will not disappoint.