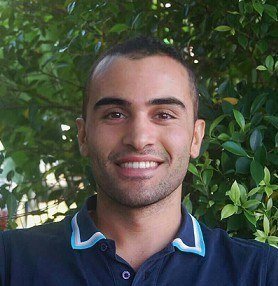 Diego Ambrosio is from Catanzaro, Italy and is thirty-three years old. He received a master's degree in foreign language and literature for English and Spanish languages. Immediately following his degree, he volunteered internationally with Worldwide Opportunities Organic Farms for two months. The first farm he worked at was in Denmark and the second was in Norway. Diego described this experience as his first real challenge outside of his home country that helped strengthen his character. 
After, he worked at two international jobs before settling in Phuket, Thailand. The first job was with the Costa Crociere cruise line, where he worked seven days a week for twelve-hour shifts. He did this for two years until he realized he wanted to be a bit more settled on land. Diego enjoyed the hospitality industry, so he decided to seek the "Londoner" life and headed to London.
His second job was at a hotel as a night manager for one-and-a-half years in front of Kings Cross St. Pancras. Then, he transferred to The Royal Park Hotel for seven months. He got a bad case of food poisoning and was very ill. He realized he missed the good quality of food, family, and weather back home in Italy. After he recovered, he moved home, and took a couple of months to roam the wilderness (literally). He soaked up the clean air, ate good food, and then decided to find an international job in education and move to Phuket, Thailand. 
Meet Diego: 
Why did you choose to teach abroad in Thailand?
"During my previous work on cruise ships, I had the opportunity to travel a lot and visit different countries. It was a great opportunity to understand their cultures and lifestyles and was a bridge into a fully international job. 
Once I reached Thailand, and, in particular, Phuket, I felt mesmerized. The beauty of its surrounding nature and its mild weather was almost unbelievable. Above all, though, I felt delighted by the light-heartedness and humble lifestyle of the people, who are always friendly and smiling. I wasn't wrong at all when I made my choice. Every time my students meet me, I am greeted with a smile and profound respect."
Have you ever taught before? If not, what were you doing before you decided to move abroad?
"Although my undergraduate and graduate studies in languages and modern literature perfectly fit the impending idea of being a teacher, the process of becoming a full-time teacher in Italy was quite complex. Instead, I bravely decided to start my working career for a period of time volunteering on an organic farm in Denmark on behalf of the international WWOOF Association (World Wide Opportunity on Organic Farms). This amazing and enlightening life experience shaped my temper and made me ready to face any challenge in the future. It was also the first real-work experience that marked my first move beyond the Italian borders."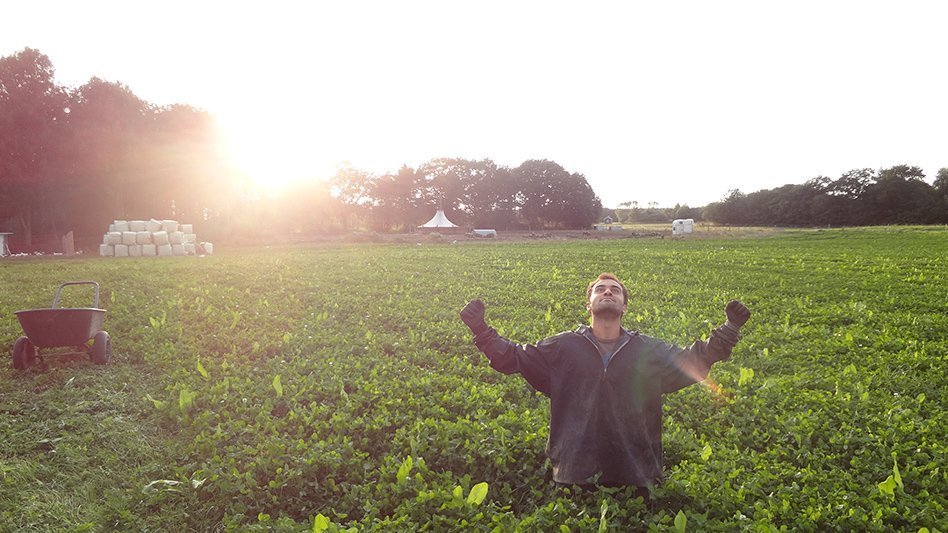 What did you think teaching abroad would be like? Where are you teaching? 
"When I decided to take up the teaching profession, I honestly didn't think about what it would be like teaching abroad. I had no terms of comparison before teaching in Italy. Nonetheless, I was surely aware that dealing with a culture diametrically opposed to the West would have required a different approach in terms of school organization and linguistic communication.
Right now, I am currently a foreign English teacher in Thailand — precisely in the beautiful province of Phuket."
How did you prepare for your international job teaching abroad? What steps have you taken? 
"When making the decision to teach abroad it is good and useful to carry out online research about the country of interest. It is especially important to research all the bureaucratic aspects and prerequisites required to perform the job according to the law. 
For a non-native speaker, currently, any government school requires four prerequisites before applying:
Bachelor's or Master's Degree in any subject

120 hours TESOL/TEFL certificate (possibly with included OTP – Observation Teaching Practice)

TOEIC examination (valid two years) with a score not less than 650

Recent Criminal Records Check (from within the last six years) from your own country and legally translated into the English language 
Fortunately, when I began to apply, I already almost completed all the prerequisites required. 
Although my degree was in languages, ​​I needed TEFL certification. I did a lot of research to see if there were accredited schools in Phuket able to issue this certification. The great news is that this school exists, is highly professional, and is managed by an extraordinary team of qualified people. Some of the team members include Eric from Minneapolis, a passionate expert in training teachers since 2007, and Simon from London who has been training teachers since 2004.
Thanks to these people, together with my constant motivation and commitment, I was able to prepare an effective curriculum and find a school in less than a month from the date of obtaining the certificates. My visa then converted into a work visa through school support and I received the work permit."
What are your perceptions of Thailand so far? 
"In these first two years, I have been able to notice and understand different positive and negative aspects, as one is able to do in any country in the world. Thailand is a fascinating country, welcoming and full of beautiful people. There are breathtaking landscapes and authentic traditions. However, although my desire for full integration is high (especially seeing as I've been with my Thai girlfriend for almost two years now and we currently live together), I currently have the perception of always being "outside the circle."
I constantly feel like I receive harsher treatment when I have to deal with the strict regulations and laws for foreigners. Although the country has quickly achieved formidable economic goals, quality of life, and welfare, corruption is still very high. More than that, 40-year-old outdated laws remain unchanged but continue to see enforcement. Plus, the government's support for pension funds is practically non-existent when compared to western countries."
What are your goals while you are abroad at your international job?
"I believe my main goals are the same as most of humanity, in that there is a constant pursuit of happiness and a peaceful life as far as possible from the stresses produced by the hectic modern society. If, on the other hand, I had to refer to smaller goals, it would certainly be that of pursuing a brilliant teaching career and the ability to travel more often. I really would like to discover and learn as much as possible about this enchanting country."
What has been the most difficult since you arrived in Thailand? 
"Apart from the classic initial food intolerances and the tropical weather impact, the greatest difficulties I have faced so far were during the initial stress of my first month. I had to stay in a hotel and face numerous expenses. It was absolutely necessary to plan everything correctly to not be in trouble."
What has been the best experience?
"It is difficult to define the best experience during my two (very intense) years abroad. Fortunately, I was able to live through several beautiful experiences. However, if I had to choose one I'd say the emotions and excitement I felt before my first class on my first day of teaching, which were invigorating. I felt a renewed strength within myself. For the first time, I could finally spread my knowledge. I loved the idea of perhaps having contributed to the success of the future aspirations of the most enterprising students."
How do you feel about the culture so far? Do you feel like you have immersed yourself into the culture?
"I believe that I will never cease to immerse myself in this exciting and profoundly different culture. I have new emotions every day experiencing it. The linguistic aspect always remains the most arduous goal to achieve. The Thai language consists of 44 basic consonants that represent 21 distinct consonant sounds. Thai is a tonal language with five tones (and the tones matter!). The tone of a syllable is determined by a combination of the class of consonant, the type of syllable (open or closed), the tone marker and the length of the vowel. As for the social aspect, I must say that it is very easy to make good friends with the Thai people. It is impossible to stop discovering and understanding new life behaviors and habits of these smiling and carefree people."
A New Life in Asia Because of an International Job
Diego enjoys his international job in education. His new life in Asia has brought him joy both professionally and personally. He explained some of the differences in the school calendar that impact his life. However, overall, he feels very pleased with his life and job abroad.
Thailand has a school calendar unique from the Western part of the globe. They begin their school year in May and finish in April. They have two breaks over the months of October and April. Diego goes back to Italy in October each year. He works for a government school, which is Buddhist. This means that he typically works through the month of December. He does not get the Christmas holiday off if the school is Buddhist. Some schools in Thailand give the holiday off, however, it depends on the school and its religious orientation. Regardless, Diegos's school gets December 31 and January 1 off for a holiday. 
Stay tuned for his part two interview in January and his final interview before school starts again in May 2020.