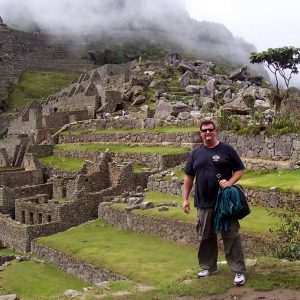 When I decided to visit South America, I opted to explore Peru, Chile, and Argentina. Although I had thoroughly researched Peru and knew what I wanted to see and do there, I had no idea how large and diverse the country really is. Using Lima as a base, I eventually had to extend my time in the country to take in everything on my list. This list includes just a few things to do in Peru, so it is by no means exhaustive.
The five truly unique places I recommend visiting are Machu Picchu, Nazca, Lake Titicaca, Caral, and the capital Lima itself. Lima is easily the place with the most things to do in Peru. It has an international airport, along with access to trains, buses, and lots of taxi cabs. Plus, extensive bike paths get you wherever you could want to go. 
Top Five Things to Do in Peru
1.) Leave No Stone Unturned in Lima 
I usually shy away from big cities unless they have a historic core that is easy to navigate on foot. As it happens, the airport is only 13 kilometers from the center of Lima. I booked a room at the Hotel España, directly across the street from the Basílica y Convento de San Francisco de Lima, in one of the main plazas. I had some difficulty in finding what appeared to my night eyes to be a nondescript building when I arrived late and in the dark. 
In the morning, I found myself in a converted museum adorned with sculptures and beautiful artwork. Hotel staff served breakfast on the rooftop patio, a garden oasis that overlooked the monastery. It was complete with a house tortoise and peacock. The rooms weren't fancy but the price was quite affordable compared to upscale chain hotels. From there, it was an easy walk into the town square that was surrounded by colonial-style buildings. 
Exploring Lima's Larcomar
To see the waterfront and the Pacific Ocean, I took a taxi to Larcomar, which markets itself as more than a mall. It's located on the Malecón in Miraflores, a suburb of Lima. I thought my driver erred when he dropped me off at the curb, in an expansive but empty park. He pointed me in the direction of the water and I couldn't believe my eyes when I located the mall. 
Not visible from the street, the entire three-level structure is built into the side of a tall cliff that overlooks the ocean. It includes bars, restaurants, movie theaters, stores, and kiddie rides. I sat on a patio with a cold beer in hand and admired a view of the Pacific Ocean from the southern hemisphere. Hang-gliders riding thermals drifted in silence along the shoreline. The sound of the pounding surf on the beach below was absorbed by the mass of air between it and the lofty location of my perch.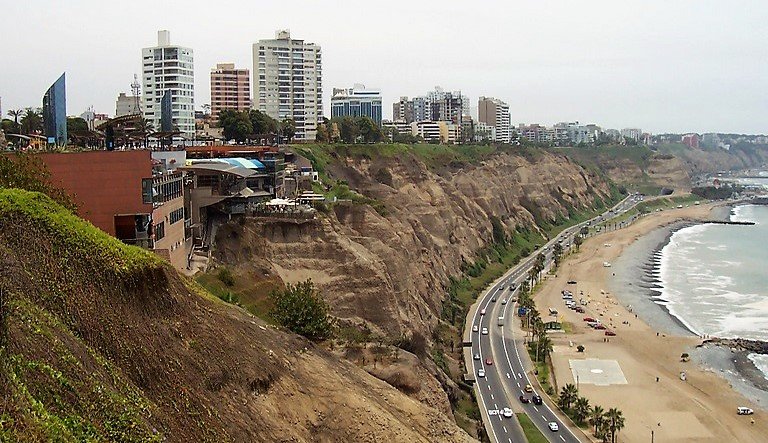 Calle de las Pizzas is at the opposite end of the Malecón, across from Parque Kennedy, a park established in tribute to JFK. This pedestrian laneway lines itself with restaurant patios and bars. Pizza Street is a great place to grab a snack, but beware, after dark as it garnered a seedy reputation before some recent gentrification. The Circuito Mágico del Agua isn't too far away. This Magic Water Circuit contains various shapes and sizes of illuminated water fountains, some with music and dancing holographic images, and others where both children and adults can play.  
2.) Delve into Caral
About 400 kilometers north of Lima there lie ancient ruins which include pyramids predating those in Egypt by 100 years. A UNESCO World Heritage Site, it was once home to the Norte Chico people, of whom very little is known. Major excavations had only begun a couple of years prior to my visit, but archeologists have made some amazing discoveries since. If you're interested in pyramids and ancient civilizations, be sure to check out Caral. I got there by bus from Lima.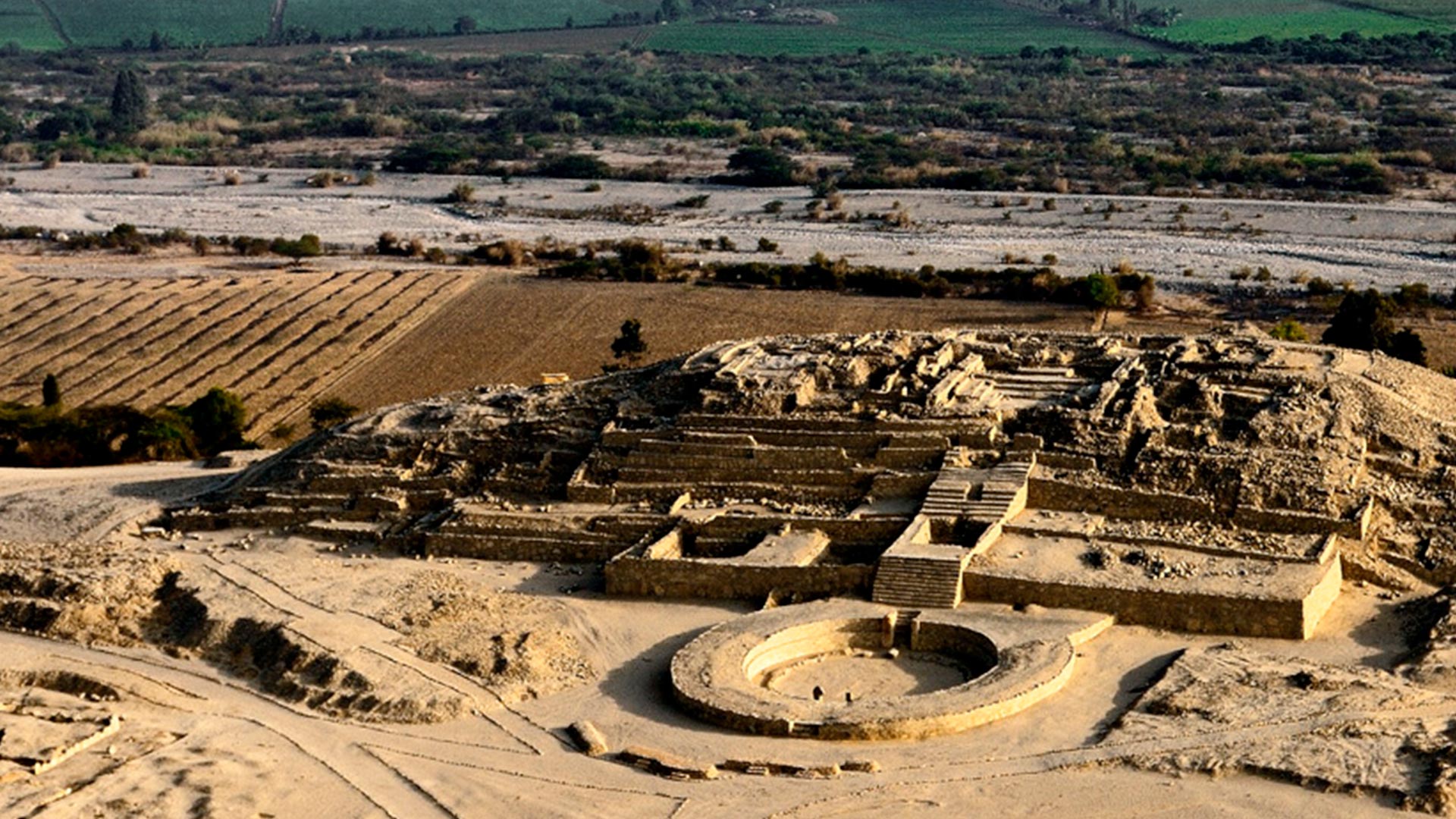 3.) Pay a Flying Visit to Nazca 
About 450 kilometers south of Lima lies another strange and yet unexplained site, the Nazca Lines. These huge petroglyphs are unexplained etchings on the Earth's surface. With some in the shape of animals, experts believe these massive works of art were created between 1,500 and 2,500 years ago. They were only discovered about 50 years ago and are best viewed from the air. The small passenger plane I took is not recommended for those with weak stomachs. The aircraft made tight circles over the site and it caused a woman behind me to vomit. 
4.) Navigate Lake Titicaca
Straddling the border between Peru and Bolivia, Lake Titicaca is supposedly the highest navigable lake in the world. It is a long way from Lima but there are various modes of transport that can take you there. After traveling from Cusco to Puno, which sits on the western shore of the lake, I continued to suffer altitude sickness. For that reason, I decided not to continue on to La Paz, Bolivia. 
The main attractions on Lake Titicaca are the Uros or floating islands. The Uru people handcrafted these islands by binding together buoyant reeds found in the shallows. Not only do they construct floating islands, but they also use the plants to build their village huts and pontoon-like boats. The indigenous people attired in colorful garb still inhabit the islands, which have to be anchored in order to avoid being blown across the lake. 
5.) Make for Machu Picchu
When most people consider Peru, they automatically think of Machu Picchu. The Incan citadel in the Andes Mountains was the highlight of my South American trip. I recommend Cusco as a jumping-off point so that you can acclimatize to the altitude for a day or two. I succumbed to the sickness right off the bus and tried all the local remedies to no avail. Fifty percent of travelers are affected and I am one of that hapless half. 
There are plenty of things to see and do in Cusco, including exploring the colonial city itself. Ruin sites like Ollantaytambo are within hiking distance and located on the Inca Trail. The ruins showcase the lost tribe's amazing building skills, where they hand-carved and precisely fit massive stones the size of cars for their walls. All done without the use of modern cutting tools, cranes, or mortar. I found the site a good warm-up for what was to come at Machu Picchu.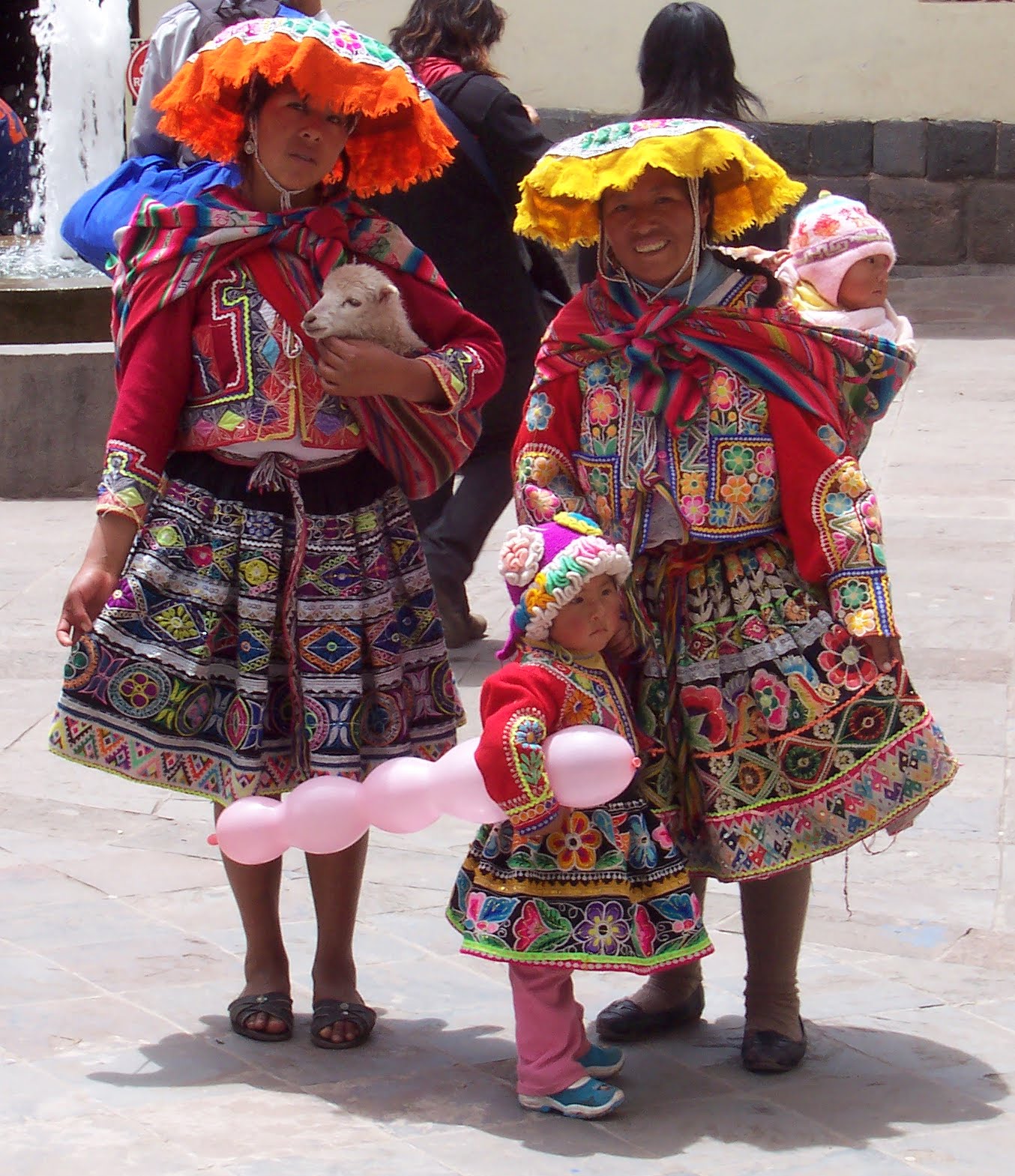 If you're an adventurous and avid hiker, the Inca Trail in the Sacred Valley will take you from Cusco to Machu Picchu. It's a four-day stretch that will take you on a scenic journey through the Andes mountains, with other ruin sites along the way. If you plan to go, keep in mind that the trail closes at certain times of the year and that park managers limit tourist numbers within the park. Book your trip well in advance.
An Inside Tip
I took the glass-topped scenic train from Cusco to Agua Caliente, the last stop. From there, you have to hike or bus your way up to Machu Picchu. Having been told ahead of time, I sat on the right side of the bus to take in the mountain vistas as we climbed into the clouds. Even after a couple of days to rest up, I struggled to acquire enough oxygen from the thin air. Ascending the final stairway to heaven nearly killed me.
Reaching the first viewing platform felt disappointing as clouds shrouded the whole site. But our guide put in a good word with the weather gods and a miracle appeared before my very eyes. It was truly a spectacle, more magnificent than I had imagined. Bronze-colored stone walls stood proudly in contrast with mountain greenery and cotton-ball clouds. My group froze in awe. A woman beside me summed it up perfectly when she broke the silence. Wow!
These are just five things to do in Peru, but there are plenty more for all sorts of adventure-seekers. If you wish to read more about the country or my adventures there, check out my book A Casual Traveler or search my website for more related stories.