It's January, so how about starting off the new year in the best possible way? When you travel, even if it's only a staycation, I hope these tips come in handy. But you can celebrate Veganuary wherever you are in the world. It's a journey in its own right as you take an adventurous, compassionate, and healthy step onto a cleaner, greener, and leaner path. For those of you newcomers, welcome. Pat yourself on the back and let's walk through some tips, shall we?
Tip 1: Search for Vegan-Friendly Hotels 
There are few exclusively vegan hotels. Scotland's Saorsa 1875, for example, was the first fully plant-based hotel to open in the United Kingdom back in June 2019. Although not quite a castle, its Victorian baronial exterior is so very Scottish Highlands. Everything on the food and drink menu is 100% free of fish (did you know most winemakers use isinglass, as in dried fish swim bladders as a filter for clarification purposes?) and fowl etc.
Use your search engine of choice to find other hotels worldwide. The selection surely would have risen more were it not for the COVID-19 outbreak. But perhaps your preferred destination hasn't caught up with the zeitgeist yet. No fear, you will still be able to find vegan-friendly options.
One of the positive benefits of the pandemic has been more clearly-defined buffets. Gone are the days when fellow guests could messily cross-contaminate the offerings by haphazardly adding egg to the beetroot, say, or clumsily spilling cheese all over the pasta. Stricter controls mean you request hotel staff to serve you what you want, lessening the risk of careless spooning.
Tip 2: Research Places to Eat Out On Your Travels
Even if your accommodation isn't particularly plant-based in its offerings, there will invariably be a more sympathetic restaurant nearby. Consult the Tripadvisor-like Happy Cow which collates user reviews once you have a destination in mind. The site includes opening hours and pricing ratings exclusively for vegetarian and vegan restaurants.
One doesn't always choose where one goes. Perhaps you are traveling for business and there aren't many vegan places nearby. There is a solution. You can always ask a chef to substitute an ingredient for another to ensure a dish is plant-based. If you do this ahead of time, it's more likely to be guaranteed.
One of my happiest memories was spreading almogrote (spicy cheese paste) onto bread sat on a stool in Bar Sonia, Chipude, La Gomera. At the time, I was a vegetarian. Imagine my delight when the chef at Silken Saaj Las Palmas' in-house Goa Gastrobar, Las Palmas de Gran Canaria promised to make me a vegan version of this Canarian classic on my return (sadly the COVID-19 outbreak has scuppered my going back so far).
Tip 3: Don't Blindly Trust in a Menu Whether Home or Away
Restaurant menus have come a long way. Many now list ingredients accompanied by allergy warnings. However, eateries are not legally obliged to do so, which means some menus are more comprehensive than others.
Beware of false friends on the language front. A sandwich vegetal, a popular Spanish bar snack, isn't a vegetable sandwich but a salad one, which usually goes heavy on the egg, mayo, and tuna. Ask for this "sin atun, huevo, y mayonesa" to avoid any eggy/fishy mishaps.
What appears vegan isn't necessarily so. On a press trip to cover a Champions' League football game in Porto, for example, I converted a typical kidney bean and rice side dish into a main. Of course, I only ate it after I had the kitchen confirm to me they cooked the rice in a vegetable stock.
Tip 4: Prepare to Stay Vegan
I acclimatized quite easily to becoming a vegan in my teens. That was mainly because I had turned vegetarian at seven. Although I preferred the taste of cheese and eggs to fish and meat, I failed to experience hunger pangs for post-dessert Stilton or omelette or suffered withdrawal symptoms.
What I would recommend is that you pack some miniaturized staples in your luggage. I'm one of Telegraph Travel's Canary Islands hotel reviewers and I'm always shown around the hotel by a member of staff. However, I like to talk to guests independently. This helps me get a wider picture of the establishment. I remember doing so at the Sheraton in Fuerteventura. There, a couple of Brits enthused about the manager sourcing Marmite for them.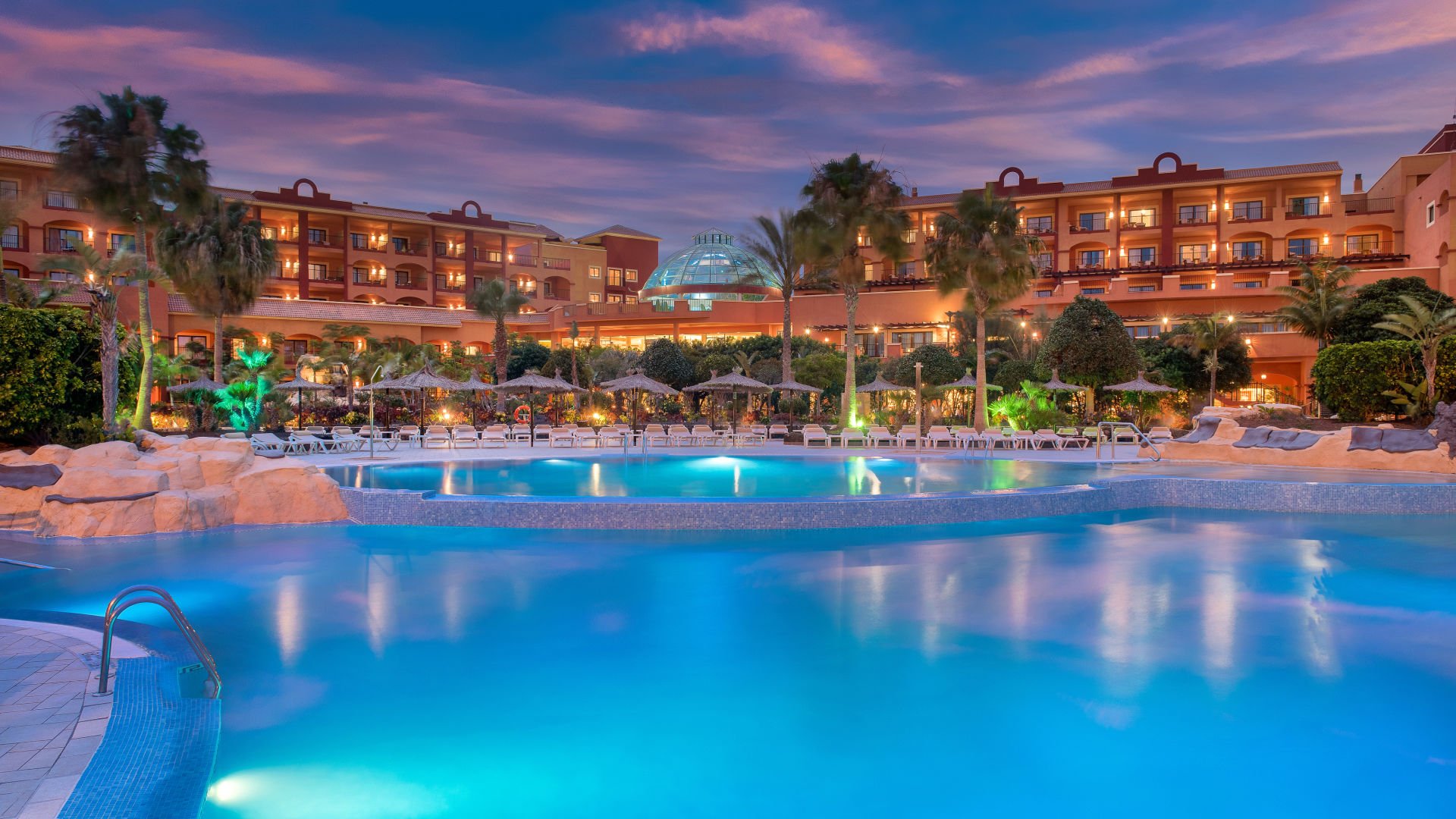 You expect that attention to detail in service at such a classy hotel. However, my advice would be to bring your own. If you forget your mineral and vitamin supplements, be advised that outside the UK they tend to be sold in chemists (pharmacies, for our American readers) rather than supermarkets.
Tip 5: Rise Above the Critics
Social media brings out the worst in people. It's like one long bridge where a legion of trolls regularly accosts a trail of billy goats gruff. And if you're vegan, you can expect to receive ire from the haters.
Newbie vegans and those celebrating Veganuary can take comfort from occupying the moral high ground. If humans continue to follow an omnivore diet, it's goodbye Planet Earth. Chopping down rainforests to create more land for pasture just isn't sustainable in the long term nor is the overuse of resources such as light and water.
The Good Food Institute's Executive Director Bruce Friedrich gave an excellent TED Talk about how the world's continuing yearning for meaty flavours ultimately spells extinction of the human race. Unless plant-based meat is developed to more closely resemble the taste and texture of animal-sourced protein or research into cell-based meat (grown artificially in a lab) creates an affordable and authentic alternative. As a new vegan, you are creating demand which will result in supply and a happier, healthier Planet Earth.
The Beginning of Veganuary
Veganuary only started in 2014. It's definitely raised consciousness around the world. As different cultures embrace the concept of veganism and adapt traditional recipes into cruelty-free versions.
I wish it had existed in the early 1990s when I was studying in the Czech Republic. I left the UK as a vegetarian and came back a meat eater, such was the paucity of flesh-free dishes on the East European country restaurant's menus. Interestingly, Eastern Europe has become a vegan hot spot with Poland's Krakow firmly established as one of the world's premier plant-based cities.
Veganuary is more than a fad and it provides the building blocks for a new you. It's a transformational process which sees you swap contributing to the mean practices of the slaughterhouse/dairy farm to achieving a lean physique. As longtime followers of a plant-based diet, we encourage you to stay the course, and once you've managed 31 days, well what's 31 years? Together, if we all pull in the right direction, we can do this.