By Matt Damen
Creating a travel blog was one of the best decisions I've made in my adult life! I only wish I'd started sooner!
You're probably picturing the stereotypical image of a travel blogger roaming the world, sipping on cocktails, and making money passively through their blogs. Yep, that's not me…
But yes, there are bloggers out there making thousands of pounds (or dollars) from their blogs who, to top it off, get to travel the world because of it! To tell you the truth, I'm nowhere near that stage, yet I'm still eager to share with you that starting a travel blog is worthwhile! 
Why should you start a travel blog?
There are so many other benefits of travel blogging beyond the Instagrammable lifestyle that are rarely ever considered! Some of the benefits of blogging include:
Blogging as a hobby — writing is fun and entertaining.

Blogging as a project — it gives you something to devote your time to.

Blogging to learn — on the travel blogging journey, you'll learn photography, marketing, web design, SEO, and more.

Blogging friends — the community is so friendly and supportive.

Blogging to take your passion further — you'll learn more about travel and help others travel too!

Blogging for income — it gives you the freedom to work from anywhere in the world.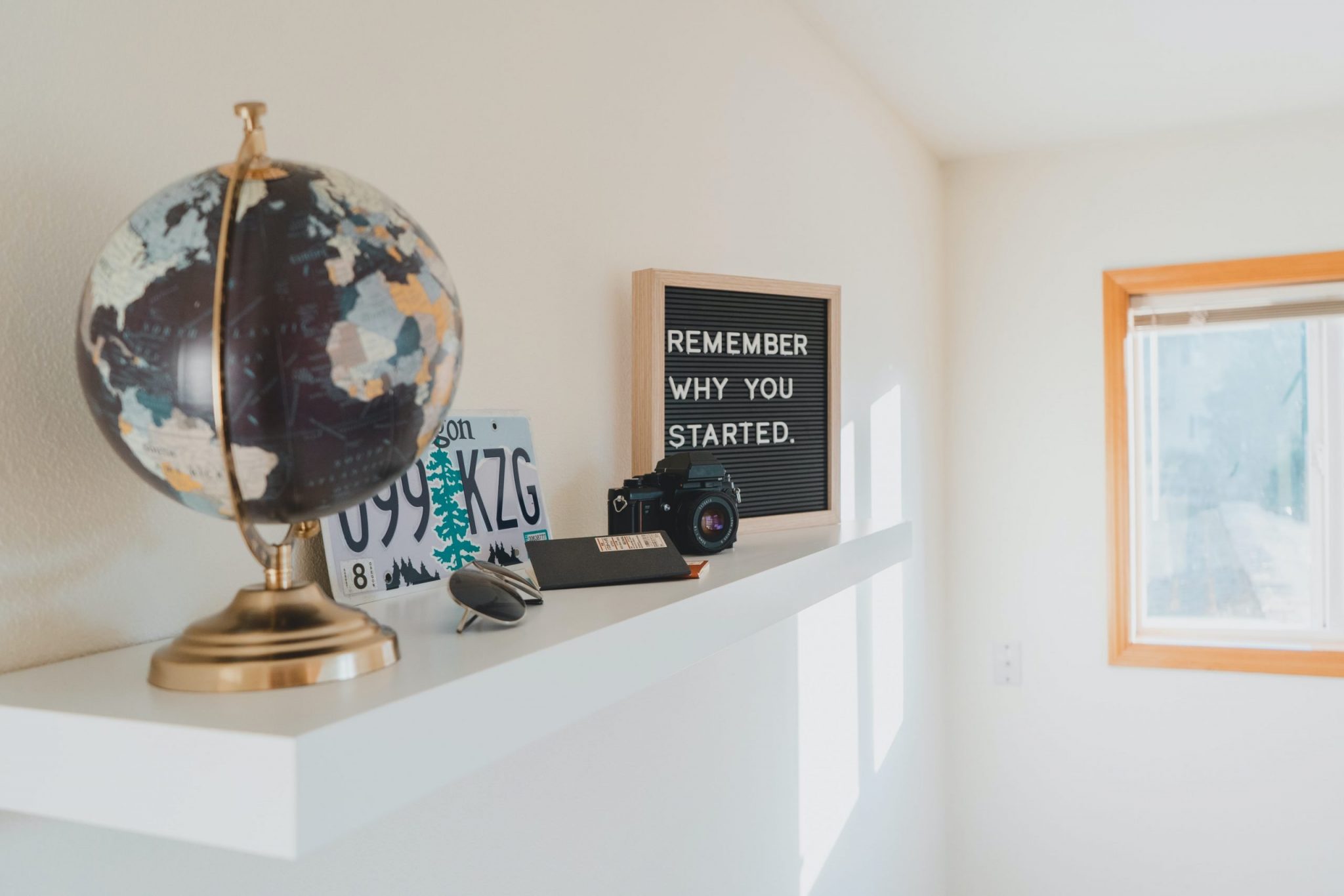 Isn't the market oversaturated with travel bloggers by now?
The answer to that question is no. 
Even in 2020 where there are millions of blogs already out there! Creating your own little corner of the Internet alongside everything that already exists sounds like a tough ask. But I assure you, there are more Internet users than ever and there will always be people looking to travel!
Thoughts of competition and market saturation understandably make starting a blog a daunting prospect! Believe me, I know the feeling! 
When I "started," it took me well over a year from coming up with the idea of actually summoning the courage to write my first post! 
However, with hindsight, I can now tell you that the year I spent umming and ahhing would've been far better spent working on my blog! So remove those negative thoughts, focus on the real reasons to create a travel blog, and get started!
The First Steps to Starting Your Travel Blog
Step 1: Consider Your Niche
Travel is a HUGE industry containing every type of travel that you could possibly imagine. There's no way that you could cover absolutely everything that travel has to offer in one blog, so it is best for you to narrow down to your main subject focus and do that bit well.
This could be sustainable travel, budget travel, solo travel, or travel in Europe. What is it that they say about oysters and the world? 
Be careful not to pick something that is too restrictive. Otherwise, you'll find limitations on what you can write about. After a few months, you will end up struggling to write, repeating yourself, or having to broaden your niche.
You want a niche that is big enough to allow you to continue writing for a prolonged period of time. However, it also needs to be narrow enough so that people know what to expect from your blog. 
Try writing down a list of blog posts that you could write about to get an idea of how sustainable your blog will be. 
Step 2: Think of a Name
Your travel blog will need a name. Though this sounds simple, it may actually be the toughest part of the whole process! Your blog's name will likely have to stick around as long as your blog lasts. 
I found that brainstorming was the best method to go about finding a name. 
You will want your name to be relevant, timeless, classy, easy, memorable, and as unique as possible. 
I chose Matt's Next Steps because Matt is personal to me and steps are related to travel. However, the name also left my options open for my blog to continue to grow with me. Any alterations that I make in the future could be considered as the next steps.
Step 3: Pick a Site
There are several platforms that you can use for your blog. These include: WordPress, Wix, and Squarespace, among others. I would strongly suggest that you use WordPress since this is the most universal and customiable of your options. WordPress is what the majority of sites are built using and allow for anything from simple blogs to huge websites.
This gives you plenty of scope for the long term. Many consider WordPress a little tougher to master compared to the likes of Wix or Squarespace. However, in a few years, you'll be grateful that you don't have the stress of transferring across to WordPress.
Step 4: Commit or Don't
Decide whether you want a free plan or want to host your own site with your very own domain. A free plan with WordPress.com gives you the option to test the waters before committing, however you are limited with what you can do with customising your site with themes and plugins. If you choose to host your own site (which I recommend), then it is in your control, it is your baby, and you can do whatever you want with it. 
If you choose the latter option, I recommend using Bluehost to host your site. Choosing one of their longer plans will cost a little over £2 a month!
Step 5: Pick a Theme
This is where the fun starts! 
Find a layout that you like the look of, customise the colours and fonts to your liking, and stick with it! 
This was something that I stressed about too much when I began my blog. In reality, I didn't have many visitors anyway so it didn't matter. All that matters when taking the first steps into travel blogging is getting your content out there and seeing if it is a hobby you want to commit to. 
You can always alter your theme at a later stage. It can be a little awkward, but if you select a theme at the beginning which is at least similar to what you have in mind for your end goal, that will help considerably. And who knows, you may find the perfect theme and never want to change it again!
Some of the most popular and customisable themes you can find on WordPress are Astra, OceanWP, and Divi.
Step 6: Get Writing
You've got everything else in place. Now you just need to start writing. By starting to write your first few blog posts about travel, you will begin to figure out your own writing style and ultimately figure out if blogging is for you. That's when the journey really begins!
Just remember to believe in yourself because you absolutely can do it. Best of luck.
Check out Leesa Truesdell's first blog post for further inspiration.