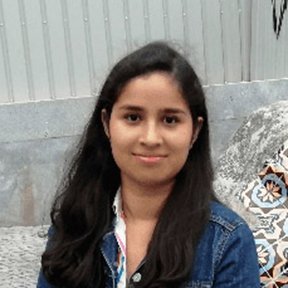 In our previous interview, Stephanie Vargas spoke about her school and what it was like to be a teacher in Mexico City. During our last conversation, things were a bit different for her and the rest of the world. She discusses the sudden change in plan for her school with COVID-19 and what that looked like for teachers in Mexico. Whether or not you teach in Mexico or anywhere else in the world, this story is relatable. Stephanie and I quickly realized that the government could not prepare for what was to come with COVID-19. She talks more about the details of this rather strange year. For those readers who teach in Mexico, she talks about the challenges and gives advice.  
What has been the most important thing you learned while teaching so far?
"I have learned that working with people, especially teenagers, is difficult and rewarding at the same time. During these years I have felt disappointed and happy to be a teacher. However, seeing students do better is something I would not change."
How have you done with accomplishing your goals this year? 
"My goals for this school year changed radically this time because I did not expect this quarantine to happen. Right now, I just want to make the content as understandable as possible. Though this generation is known to be good at technology, I've discovered that is not completely and inherently true. It has been a challenge to make sure they have every topic explained as clearly as possible."
What has been the biggest challenge this year at your school?
"Definitely, the biggest challenge has been the transition from going to school in person to switching to virtual classes. Fortunately, I knew how to use scholar technology to some extent before quarantine happened. For me, changing the way I teach while also getting used to the school's platforms has been my biggest challenge."
What advice would you give on how to deal with this challenge? 
"I would like to have taken a course about ways to better prepare for online classes and teaching. Unfortunately, with the rapid spread of the virus, my school did not have time to prepare for that. I wound up looking online and watching some videos after doing some research. Just those videos alone have helped in shaping my virtual classes. I would say use the tools you have to find information and use it in your favor."
Do you have advice for other teachers who want to teach for the first time? 
"If you want to try teaching, it is important to remember that theory and practice are completely different. This is especially so when it comes to interacting with other human beings and trying to pass some knowledge onto them. At the end of the day, it is a rewarding job. It can be fulfilling and frustrating at the same time. Do it yourself: you will know right away if this is for you. Do not give up when things do not come out the way you wanted. This happens more often than you could imagine. Part of the job is creatively finding solutions when things don't go according to plan."
How has teaching two different nationalities (Mexican and Chinese) helped you improve your teaching instruction?
"As the Chinese students are fully immersed in the Mexican culture, I do not find any difference in giving instructions. I have also instructed in languages students from both nationalities do not know (for example, instructions in English and Spanish). I use the same strategies, mimics, songs, translation, gestures, and help from other students."
What was your most memorable moment at your school and in class this year (before COVID-19 and post COVID-19)? 
"I believe in getting along with my students: the ones that are my students now and the ones that were in previous years. When they talk to me and share a forgotten moment, I feel very happy. I had not realized how much I could impact their lives until last December when some wished me happy holidays and stopped by to talk to me."
How have you been managing your time and teaching during the Coronavirus?
"At first I felt overwhelmed and didn't know where to start. I thought we would have the chance to go back to school and I'd be able to talk to them and address some doubts. I wanted to save the topics I considered the most difficult for the moment we would meet again in person. Also, I did not know how to manage my time. I started working all day and some nights. I have learned that that process does not work for me. Now, I work at the hours I am supposed to be in front of the group, and a couple of hours at night to prepare for the following days."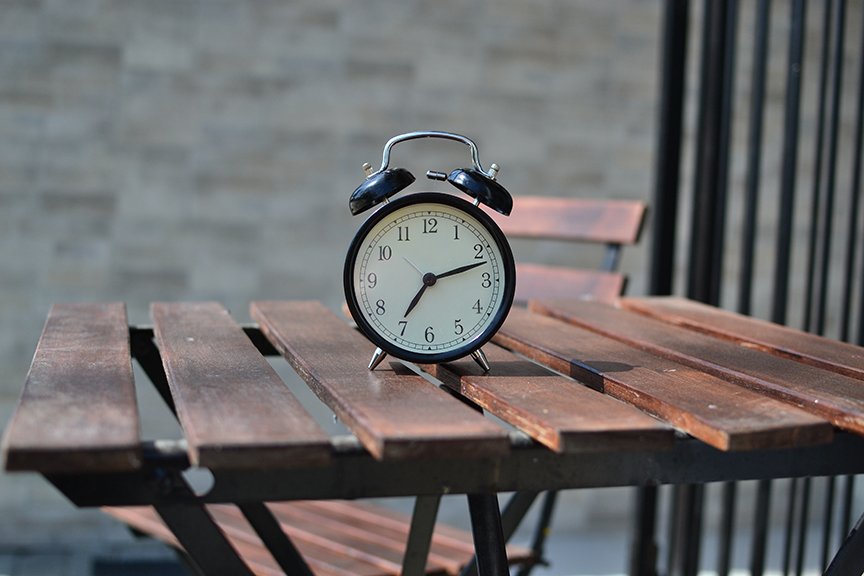 What has your school done to prepare for COVID-19?
"We did not really prepare for this pandemic. We use a platform to upload grades. Luckily, there was an option to take classes online, so we signed up for the platform's online classroom host before the pandemic had ever reached Mexico. Initially, we never thought we were going to ever use the online teaching option. There was never a chance to learn how to use it for exclusively online classes. When online classes started, we had to learn to use the platform along the way.
We already had a website that kept track of grades, so we continued using that platform to give students content for the rest of the year. We also emailed students and parents, as well as had zoom meetings with other teachers."
What do you think next year will look like? 
"What we know so far is that classes will not go back to normal until everything looks a little better. I can only imagine that we will have to wear face masks when we finally are able to go to school while also practicing social distancing."
Will you be teaching Chinese students after school again? 
"I am not sure if I'll be teaching Chinese students again. Most of my students will be going to high school next year. If I do have any Chinese students, they will be new students from lower grades. I will have to wait until next year to know for sure."
How to Teach in Mexico Amid COVID-19
Stephanie taught the remaining semester of her classes online through her school's portal. She is waiting to hear back from the government about whether she will be able to go back to class in August or begin teaching new classes online during fall. She will be submitting a follow-up piece with her thoughts about the COVID-19 pandemic and its impact on the education system once she hears more about her upcoming schedule. Please be on the lookout for that upcoming article.