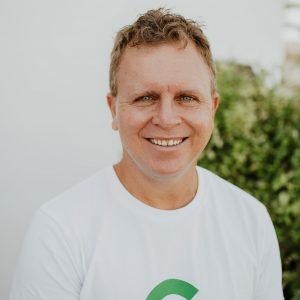 John Dale Beckley was born and raised in East London. That's the city in South Africa rather than the East End of the UK capital. Nowadays, he resides in the south of Tenerife, Here, John sees holidaymakers on a daily basis. They are the lifeblood of the island but he appreciates that they have made a negative as well as positive impression on Tenerife. This has led John to develop an interest in sustainable tourism.
The dangers of overtourism have been arrested temporarily. Sea turtles and elephants returned to areas from which they had disappeared as the pandemic raged and people couldn't travel. When we can fly again, it is down to us to ensure that these kinds of natural reversions survive. Clearly, we owe it to Mother Earth.
A long-term Tenerife resident, John Dale Beckley has his eyes wide open as to how tourists can affect an island's ecosystem. So, he set up Canary Green to protect his local environment. John wants to attract responsible tourists to the Canary Islands. This archipelago´s future depends on a more considerate visitor. The island's authorities have a responsibility too, to avoid paving paradise and putting up a parking lot.
Natural Canaries
The Canaries are naturally beautiful. Their appeal lies in their diversity and the west is green and humid. The likes of La Gomera do a mean impression of the Amazonian Rainforest. As you move east, the landscape gets drier with Gran Canaria's Maspalomas beach a doppelganger of the Sahara. The wind actually blows grains of sand over from the African desert and deposits it on this Canarian playa.
John arranges regular Canary Green beach cleans. This prevent plastic suffocating the life out of, well, marine life. In addition, he schedules plogging events which combine jogging with picking up litter. Canary Green are also committed to promoting Meat Free Mondays on Tenerife. They recognize that a plant-based diet benefits the planet in both the long and short term.