José G. Carrasco was born in Rio de Janeiro, Brazil and moved to New York at the age of five. He speaks three languages: Portuguese, English, and Spanish. José is currently teaching Mathematics in the inner-city Miami-Dade public schools system. He received his undergraduate degree in microbiology from the University of Miami. José worked in a lab for a few years, conducting research, and later moved to Tallahassee to be closer to his daughters.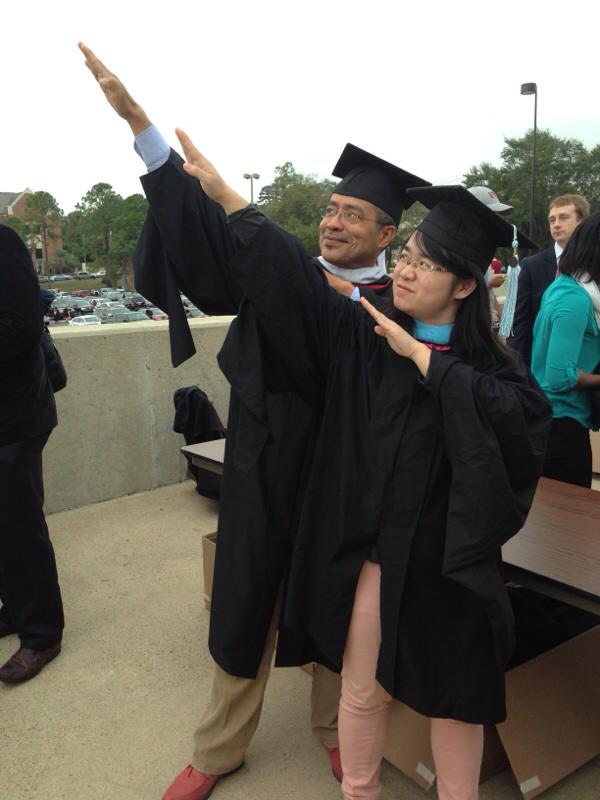 While in Tallahassee, he completed his master's in curriculum and instruction and earned an education specialist degree. José moved back to the Miami-Dade area to once again live closer to his daughters, and teach full time as he conducted research to complete his dissertation for his Ph.D.
For those of you who do not know him, the best way to describe José would be that he's a smart, kind kid at heart. If you aren't laughing when José is around then you must be in trouble – with him!
"I want to make a difference in that one kid's life — that one kid who doesn't see what we all see." – José G. Carrasco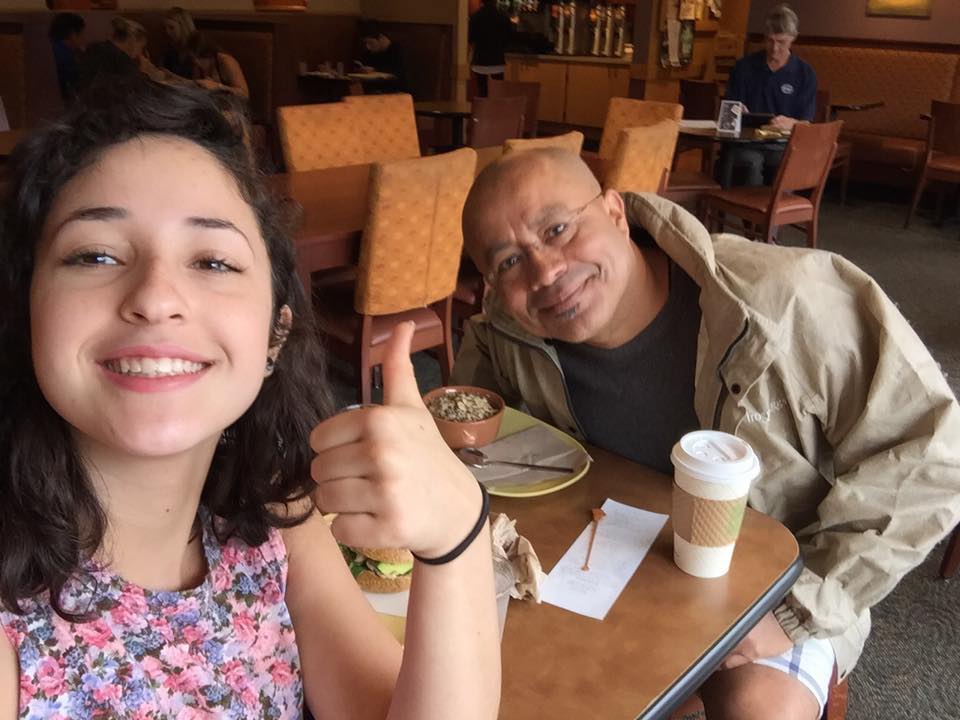 Why did you choose to come to the USA?
"This is a tough one. My parents separated when I was five years old and my mother brought me to the States without my father's permission. He was furious and made arrangements to bring me back home. It took him almost a year to get me back. My parents eventually got back together and decided to live in Bristol, Connecticut."
What are your goals while you are teaching in Miami and studying at FSU?
"My goals are to conduct more research in teaching and eventually finish my Ph.D. I see myself teaching for another six to seven years in the public school system, and eventually teaching at the college level. The hands-on experience that I am able to attain in the classroom will allow me to have a better grasp of how educational research can be used in the field."
Have you ever taught before? If not, what was your career field?
"Before I went into teaching, I worked in a lab as a research assistant. After going through a divorce, I decided to make a change and decided to transition my career into teaching. I went for a higher degree (M.Ed. and E.Ds.) at Florida State University in Curriculum and Instruction. Before accepting my current position two weeks before Christmas break, I was working in a charter school. That experience was okay, but the administration was not helpful and the school was very unstructured. The school that I'm working at now is better organized. They want me to be a classroom teacher next year, so I may have a new experience. So, instead of teaching two subjects, they would rather I teach a self-contained fifth-grade class."
Why did you choose to teach and also, why did you choose FSU over other schools?
"I had friends and connections at FSU that work there and encouraged me to apply. I actually almost went back to the University of Miami, but I was offered a better financial aid and a research assistant job at FSU, so it made more sense for me to go there."
What assumptions or expectations did you have before you came to the USA?
"When I moved to New York as a child, I was very surprised by many people's lack of knowledge about the rest of the world. When I would tell people that I was from Brazil, they would ask questions such as 'What part of Puerto Rico is that in?' and 'So you speak Spanish?'. I do speak Spanish, but Portuguese is the primary language in Brazil. Puerto Rico is actually part of the United States. I was very surprised by many people's lack of knowledge."
"My biggest culture shock was actually moving from New York to the South. The differences between the various parts of the U.S was very surprising to me. My perspective is that the education system is much better in New York than in Florida. This is at least true of the schools that I've been to. The differences in the education system within the United States are very surprising."
What has been the most difficult since you began teaching?
"The most difficult thing is dealing with the negativity from other teachers. Some of the older teachers are really passing down a lot of negative attitudes to newer teachers. Another challenge is that a lot of new teachers from programs like Teach for America are really unprepared and quickly realize that teaching is harder than expected. Also, in Miami, the mentorship program is not nearly as strong as it is in Tallahassee. In Tallahassee, all new teachers get a mentor. It's not like that in Miami. Some teachers seem to just be following a script. Also, the lesson planning and planning for differentiated instruction takes a long time."
What has been the best experience?
"My favorite part of teaching is seeing students learn. I really enjoy connecting with the students and making my lessons engaging. Before I began teaching, I had experience in an after–school program and mentorship through my master's program. That was really helpful to make me feel more prepared. I teach because I love sharing knowledge. To see students and see their progress. I like to be the one that inspires my students to be passionate about acquiring knowledge. 'Teaching by any means necessary' is my motto."
How has standardized testing affected your teaching experience?
"Data collection programs such as i-Ready take up a lot of instructional time. It's sad that sometimes we just have to teach kids how to take tests. Instead of teaching basic math skills, I have to teach [my students] how to answer standardized test questions."
As a teacher in the Miami-Dade schools, how has the current political climate affected your immigrant students?
"Whether they came to the U.S. legally or illegally, they are happy to be here and are taking advantage of the opportunities that they have. There is anxiety and hope for the DREAM Act to pass, but I think that my students really do feel like their school is a safe haven. Superintendent Alberto Carvalho originally came from Portugal and overstayed his visa. He was undocumented and stands up for immigrant students."
Wrap Up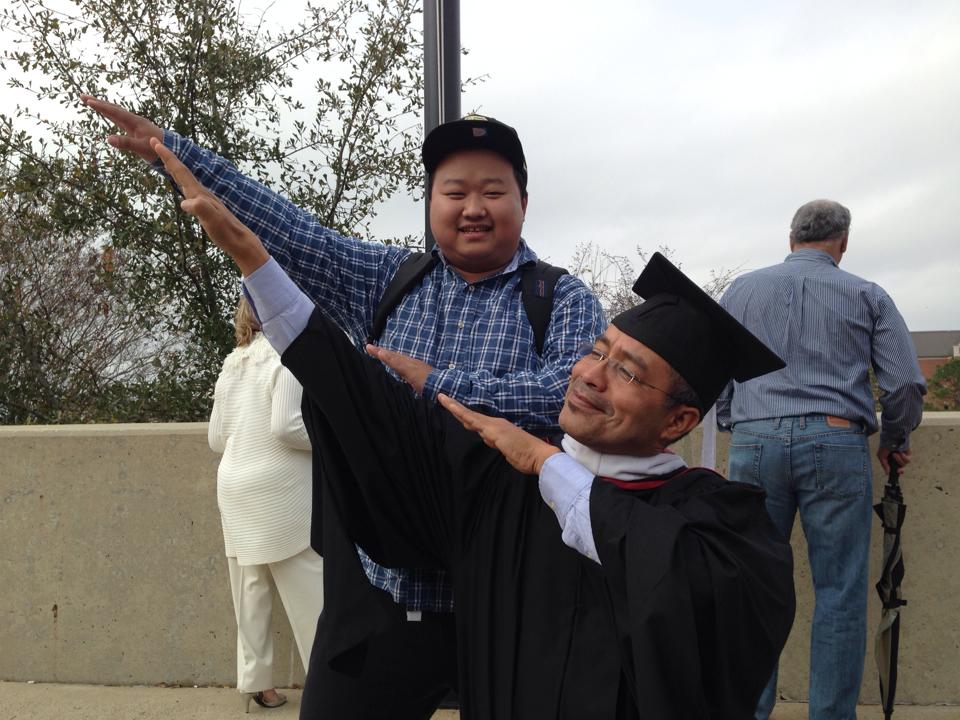 After speaking with José, it's clear that he is passionate about seeing his students succeed. He teaches because he truly enjoys his craft. There are teachers who teach to get a paycheck, and then there are teachers who do their job because they love what they do. José is clearly the latter of the two. He spends his free time with students in the Miami-Dade schools who struggle with the material just to ensure that they know there is a solution, and a way to overcome whatever it is that is stopping them from achieving their highest potential.
José and I will continue our interview after he completes his first year as a Mathematics teacher. We will hear about how his first year went and if he plans to stay in the public school system in the Miami-Dade area. Stay tuned for more with José in a couple of months.