I vow to become your liege man of life and limb, and of earthly worship; and faith and truth I will bear unto you, to live and die, against all manner of folks."
No, me neither. But that's how the royal family of Britain greet each other. Or at least how they did back in 1952 when the late Prince Philip deferred to his new queen, who just happened to be his wife, Queen Elizabeth II.
Or Your Majesty to you and me… insert bowing, scraping subject emoji here. Of which I am one, a subject from her northern kingdom, Scotland.
You, dear reader, might very well be her subject too. The Queen reigns happy and glorious over 2,418,968,000 of us, not just in Britain, but from all manner of nations, around the globe.
The obvious omission in this Commonwealth of nations is the USA. They sent her great-great-great etc. Uncle Mad King George III home. Then they spent the next 240 years with their noses up against the palace windows fascinated with Britain and its monarchy.
American Interlopers
Twice in the past 100 years, American interlopers have tried to worm their way into the royal family of Britain, or so the Old World narrative frames it. And twice they have been sent packing. The twice-divorced Wallis Simpson, rebranded as the Duchess of Windsor, settled in Paris. The once-divorced Duchess of Sussex took up her old life back home in California. All of which only increases the voracious appetite for crumbs on life inside the royal household. The aforementioned Duchess of Sussex, Meghan Markle, is always on hand to feed any royal drama from Britain to Oprah Winfrey.
And if Meghan, who has actually been in the big tent, thinks (wrongly) that she and Harry had actually married days before they actually did then what hope have the rest of us in following the plot?
Meghan, of course, like so many visitors to our shores got her first glimpse of Buckingham Palace as a tourist, as a young woman, and obviously took the obligatory selfie.
The Royal Face
Your royal tour of the UK will likely start here too but you'll be well immersed from the moment you touch down in London into how Britain presents itself to the world with a royal face. 
That royal face these last weeks has been of Prince Philip, a ubiquitous presence in every newspaper, radio bulletin, television screen, and social media post since he was snatched from us at the age of 99.
That grip on the British psyche comes from a thousand years of history across both kingdoms (Scotland and England's royal families converged in 1603). And the good news for visitors to the United Kingdom is that it is all around you in the historic sites across the island. Follow the winding River Thames, on which London was built, down to the Tower of London and meet the Beefeaters. Take a guided tour and hear of traitors, young princes locked up in the tower, and Anne of a Thousand Days, the second (of six) wives of King Henry VIII who he beheaded for her sins. One of two to lose their heads when Henry tired of their charms.
Princess Diana
For Dianalogists (and OK I made up that term but she is a cult), stay in London, the city where she lived and loved, and follow in her footsteps.
St. Paul's Cathedral is the domed church those of us of a certain age remember from Diana's fairytale wedding to Prince Charles in 1981. St. Paul's really has a blessed, iconic, status in British life, as it stood firm in the face of German bombing while the rest of London burned in the Second World War.  
By tradition, Charles and Di ought to have tied the knot in Westminster Abbey. His parents, Queen Elizabeth and Prince Philip, wed there 34 years previously. But then, like any other bride, Diana wanted hers to be the biggest and best day ever. She supersized and went for St. Paul's instead.
Let an official tour guide do the heavy lifting for you on a two-hour Brit Icon Tours' Princess Diana London Tour which sets off from Harrods, synonymous, of course, with Mohammed Al-Fayed, Dodi's father.
And make what you will of the Innocent Victims statue to the couple in the store. Be quick as the current owners have been trying to return it to the Al-Fayed family.
Diana's Stomping Grounds
Kensington Palace was where Diana lived. Her superstar pals such as Elton John and George Michael often popped by to share the hot gossip. And so it is apt that it is here where Prince William and Prince Harry have commissioned their own memorial to their mother which was scheduled to be unveiled here this year. There's already a Memorial Garden to Diana in Kensington Palace. This is where Harry and Meghan announced their engagement. A Princess Diana Memorial Fountain also sits proudly in Hyde Park.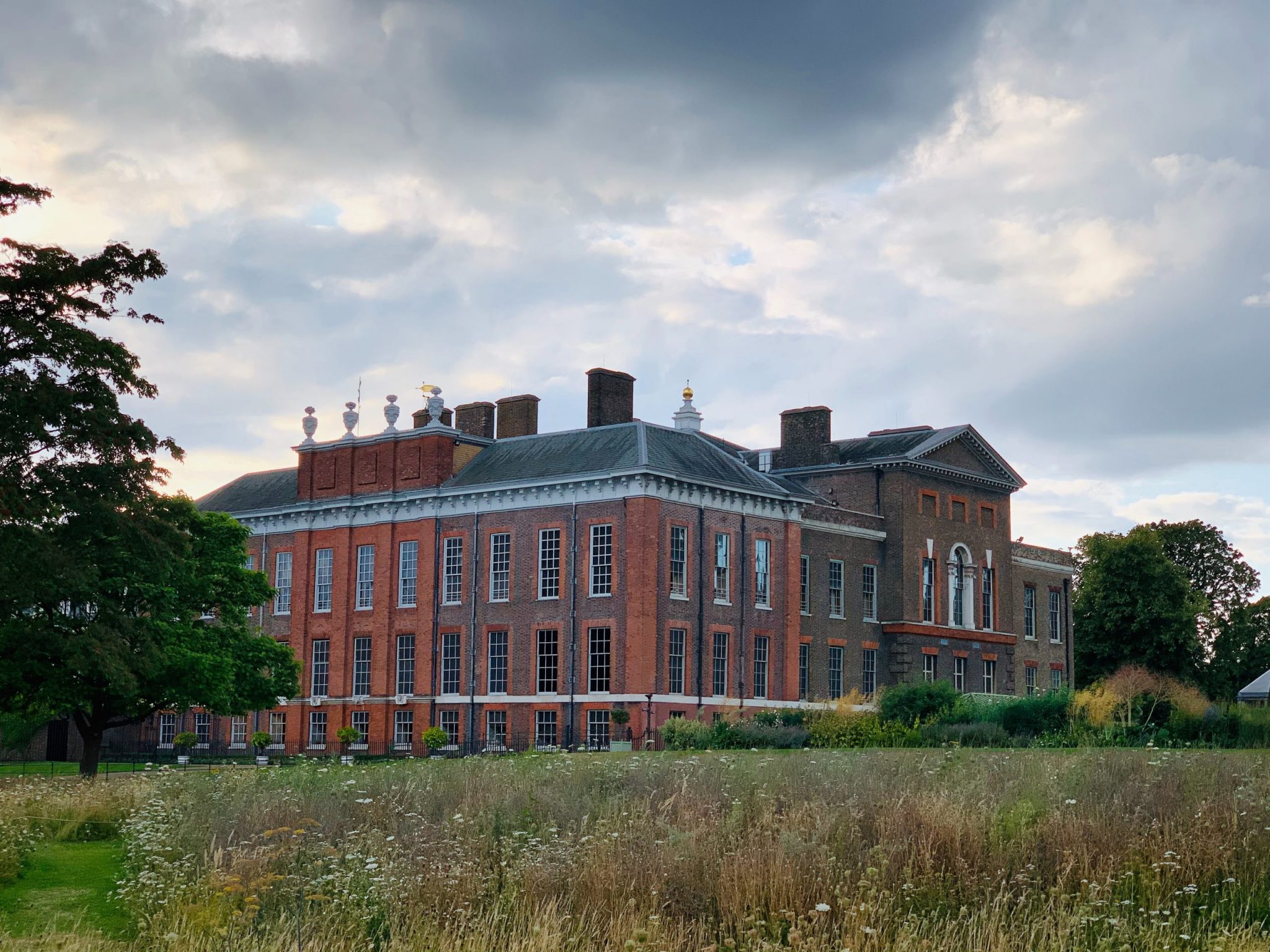 Enough Diana already? Well, no, there can never be enough. But if you want to find the spirit of royal du jour Prince Philip then be looking beyond Buck House.
The Royals' Favorite Castles
Windsor Castle, around an hour's drive, or roughly 20 miles west from London was, and still is, the Queen's favorite royal residence. You'll know if she's in if the you see the Royal Standard flapping in the wind. If the Union flag is flying then you can visit.
Windsor Castle is one of six royal residences exclusive to the Queen in the UK… and you can visit them all.
The Queen's summer residence, Balmoral Castle in the northeast of Scotland, is her summer getaway. Philip loved hunting and fishing and the Queen, riding her horses and walking her corgis.
Balmoral you might recognise from movies and TV series about Queen Victoria. She adored the manor and estate, which her husband and consort Prince Albert had gifted her.
Philip may have been titled a Greek prince and born in the island of Corfu, of German and Russian stock. Nonetheless, his parents spirited him out of the troubled island at the age of two, anecdotally in a box of oranges.
And he really came of age in Scotland. Gordonstoun educated him in the ways of duty, athletic activity, and militaristic skills. So much so that he sent his own sons there too.
Beyond the Shores of Britain
Prince Philip, the Duke of Edinburgh, is especially fondly remembered in the capital of Scotland where he was principal of the city's university. 
They have the best pad in the city which is as it should be, of course. The Palace of Holyroodhouse rests one Royal Mile down from Edinburgh Castle. Built on a volcanic plug, it opens up to the verdant Holyrood Park. 
Meanwhile, their home on the water, the Royal Yacht Britannia, is permanently docked down the road in the city's port area, Leith. 
Sandringham House in the east of England is the Queen and Prince Philip's winter residence. You'll know it from seeing the Royal Family gather at the local church there for Christmas. It has a special resonance too to the Queen whose beloved father King George VI died there.
And last but by no means least Hillsborough Castle across the water in Northern Ireland. Here, devotion to the royal family underpins the whole existence of the country which poignantly is marking the anniversary of its creation this year. A year which will be remembered in history now for the passing too of the peerless Prince Philip.
By Jim Murty