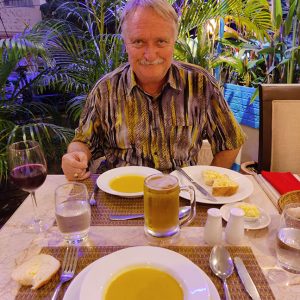 By Michael Carter
Where in the world are the Con Dao Islands?
If you happen to be wandering around Vietnam or are looking for your next tropical adventure, head east of Ho Chi Minh City to the port city of Vung Tau. The Con Dao Island group is a cluster of 16 islands located about 80 km offshore from Vung Tau. A now-daily high-speed catamaran service connects the mainland with Con Son, the only permanently inhabited island of the bunch. Traveling there takes about four hours overall.
A Con Dao Anecdote: The Day of My Arrival
Just past high noon, the "cat" docks at the harbor, which is about 12 km from Con Son town. Con Son claims the title of largest community on the islands, proudly housing approximately 7,000 denizens. In Vung Tau, I had hooked up with a fellow intrepid traveler, Jim. Jim and I grew up in the same Canadian town; additionally, this was the first trip to Con Dao for either of us.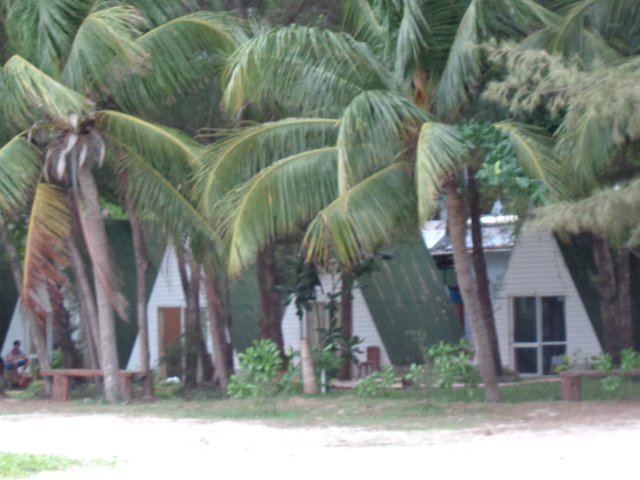 I don't know the collective noun for taxi drivers offhand, so I'll use the term 'annoyance'. Hordes of taxi drivers waited as we disembarked, certainly eager to offer their services. "Where are you staying?", "Where do you want to go?" Impossible questions to answer, as neither of us had ever been there before and therefore, had absolutely no idea.
We decided to incorporate the distraction of snapping a few photos of the undeniably scenic harbor as an opportunity to ignore the mini-fleet of vultures. Soon, a bus pulled up beside us and the driver opened its doors — "jump in," he welcomed with hand gestures.
"How much?"
No reply.
"Where do you want to go?" He asked in broken English.
"Don't know, somewhere near the center of town."
Understood or not, the hand gesture came into play again.
I felt unquestionably uneasy as we boarded a bus going to an unknown destination with no set price. We were the only passengers. Ah yes, the joys of an intrepid traveler.
When there appeared to be enough buildings surrounding us to indicate we happened to be in some sort of town, we requested to get off. How much did we have to pay? Absolutely nothing!
Café Soleil
As we stepped off the bus, I noticed a sign on a tree that read "Piano Café." Across the street, a small, open-air spot named Café Soleil beckoned. The only person in sight was a bare-chested, middle-aged man. We ordered two ca phê den da, which they didn't have. Fortunately, Mr. Bare Torso walked a couple of doors down the road and got two for us.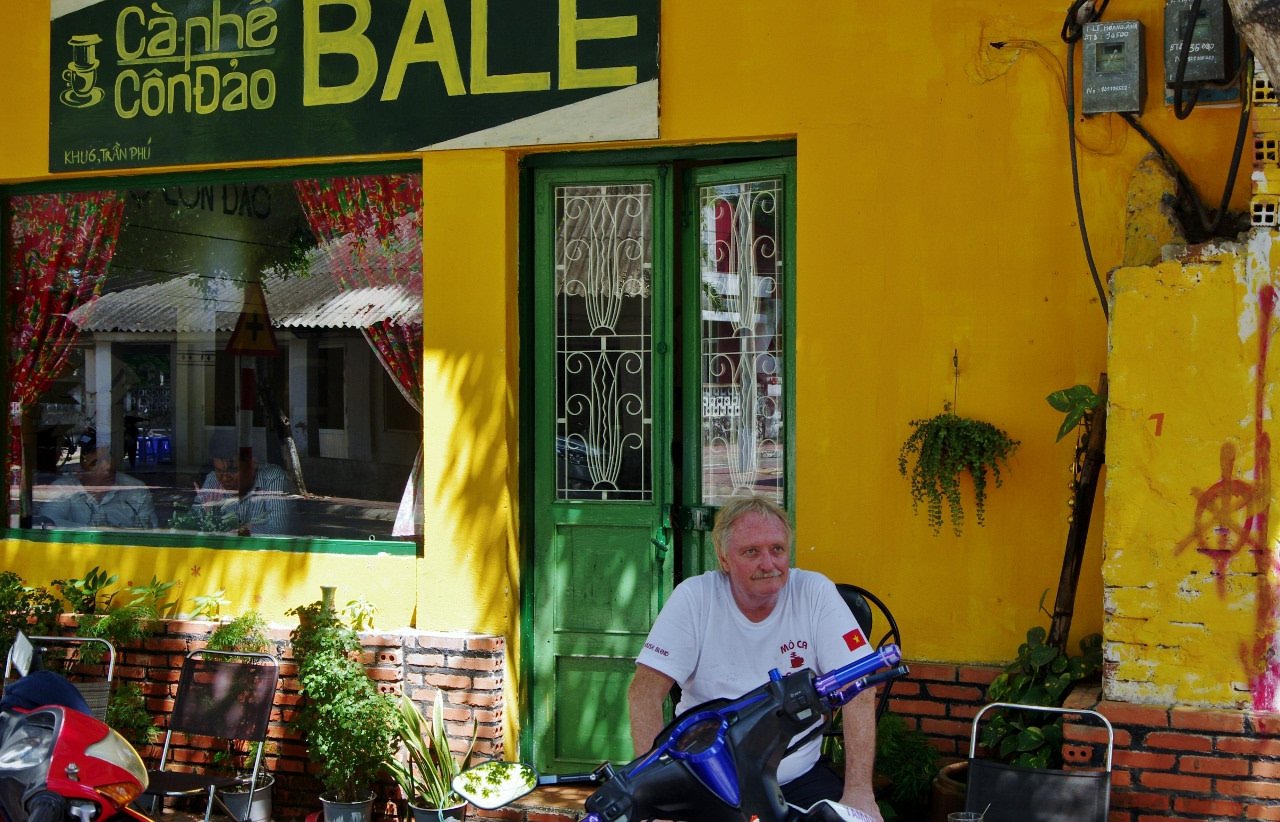 A woman and a small kid soon appeared. She almost immediately touched my arm and smiled. After returning, the guy wrote a number on a piece of paper. He then wrote 1975 and pointed to himself — indicating his year of birth. He handed the pen and paper to me, particularly intent. In an effort to humor him, I wrote 1976 and pointed to my chest. A confused look washed over his face and he shook his head in disbelief. I decided to come clean and wrote my true year of birth. He gave me a thumbs-up and revealed the other number he had written — 2047. The soothsayer foretold my longevity. I am not going to die until 2047.
Despite their hospitality, we still felt damned hot. Plus, we still didn't exactly know where we were or where we were going to stay.
Hospitality Abounds
Jim had one of those so-called "smartphones" that some people seem to enjoy carrying around these days. With the aid of his contraption, he located a nearby place that promised something good to eat. Other than the three early morning beers on the boat, my stomach was empty. After a feed, we could ask around for accommodation options.
The phone map touted a restaurant called Villa Maison, supposedly only about three or four blocks away. As we headed out, an idle taxi saw us hauling our bags,  filled mostly with wine we had brought over from Vung Tau. He asks the usual "where do you want to go?" question.
"It's OK, it's not far. We'll walk."
"Come in," he says, utilizing the traditional hand gestures that graduates of Con Dao Bus & Taxi Driving Schools are required to master.
The Villa Maison was indeed only about three blocks away. The taxi driver charged us… absolutely nothing! (Now I know for sure I was certainly on a different planet.)
A friendly Villa Maison waitress welcomed us with cold, wet face towels, a lemon drink, and iced water. No charge.
Without a doubt, great first-day hospitality all around.
What to do for a few days?
Relax. If you want nightlife, head back to Vung Tau. We ended up staying at a property known as Con Dao Camping. Not camping as we know it, but rather a collection of A-frame cottages that snoozed beneath some trees, necklacing a fine beach. I spent a lot of time reading, writing, and thinking that life was a breeze. Tourists and residents alike consider Con Dao a peaceful existence, but it hadn't always been thought of that way.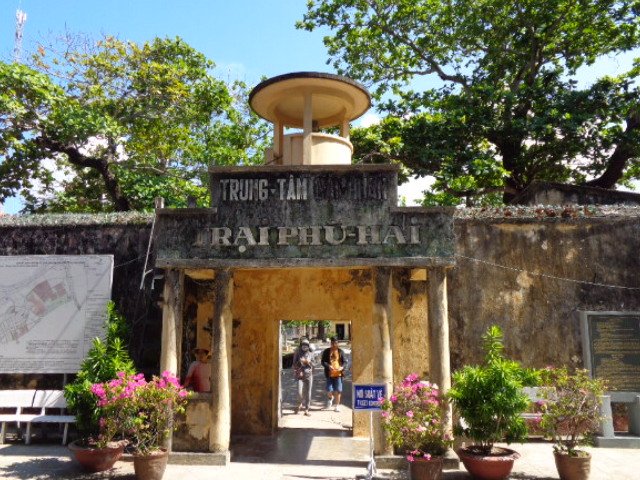 At one time, many called this island the Hell of Southeast Asia. The French called it the Devil's Island of the east. Why? The island used to house some of the most notoriously horrific prisons. Wardens kept their prisoners in horrendous conditions. It was here that people were subjected to in the infamous Tiger Cages. This is an article on its own, but do some research on the Internet if you don't know about the tortuous Tiger Cages.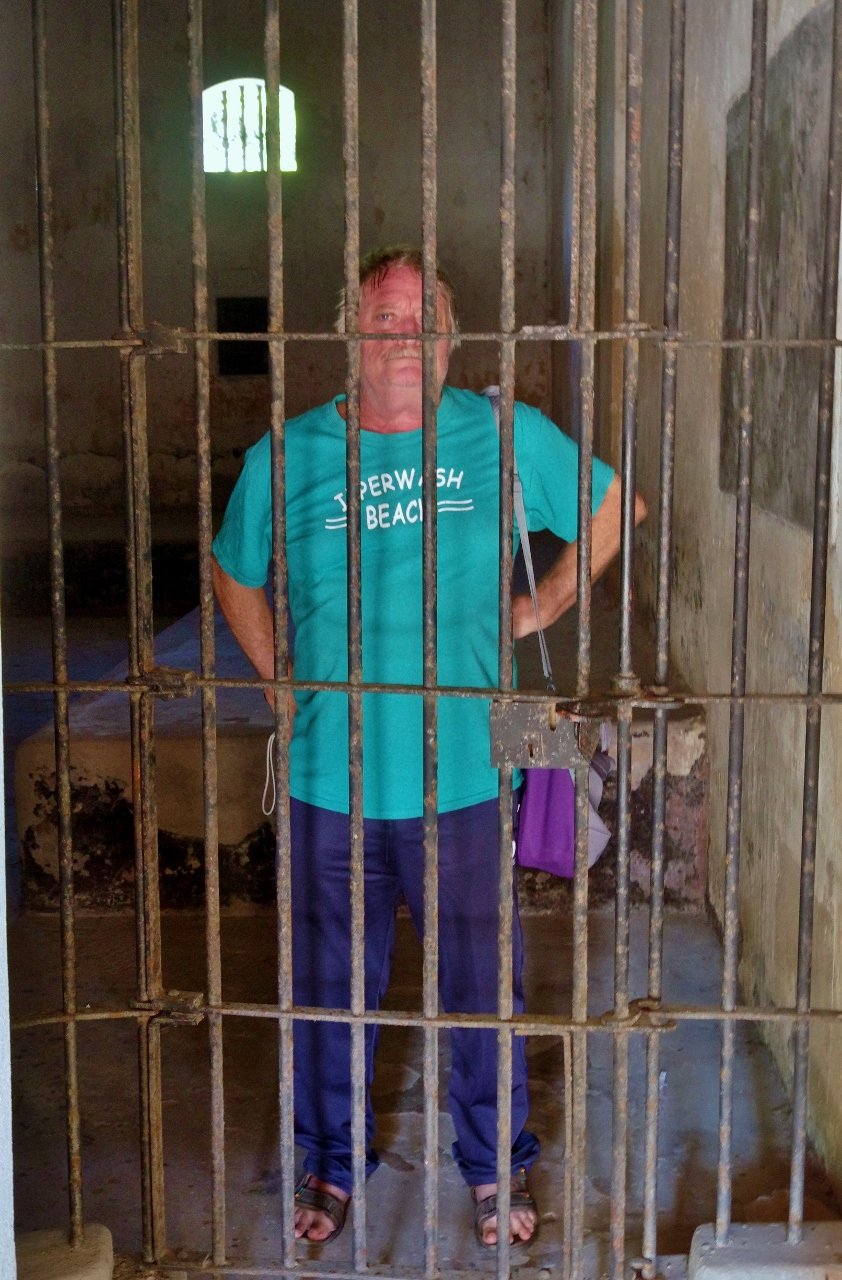 I spent a morning walking through the worst prison on the island, as well as a couple of smaller ones. They were truly despicable places.
More Than Horrific Prisons
But there is more to do than reading, writing, and hanging out in prisons. When you decide to get out of Con Son town and explore the island a little more, the best option is likely to rent a motorbike. Another option is what Jim and I decided to do — hire an elephant taxi. NO, not an actual elephant, but electric vehicles that act as a major taxi service both in Con Son town and around the island.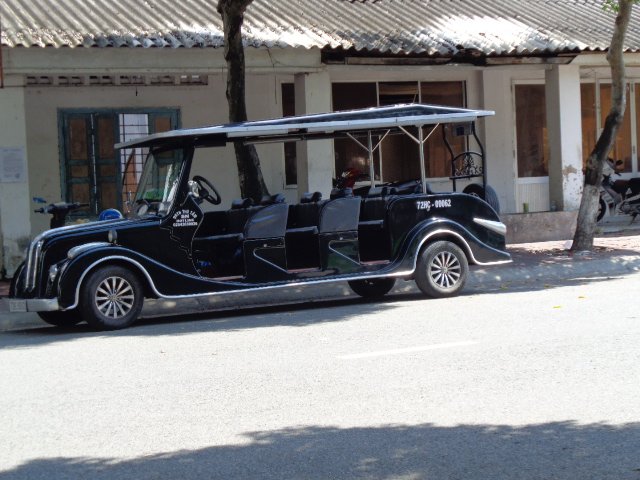 We stopped off at various near-deserted beaches. We spent probably too much time dangling from cliff faces that dropped off into the ocean, snapping a lot of pictures.
Rather than writing a lot of words using repetitive adjectives to describe "scenic," I'll let some of the pictures speak for themselves.
The Life of Lassitude Comes to an End
This was a whirlwind 10-day trip to Vietnam from neighboring Cambodia. I spent six of those days visiting Con Dao.
With every departure from a new destination, I am always torn as to whether I will ever get to — or want to — return, or whether I will continue to seek out new destinations. I've been to Vietnam numerous times but this was my first to these islands. I think I'll go back someday, but for the time being, my quest is to visit what is the unknown for me. If you happen to follow my adventures on Dreams Abroad, I hope to introduce you to both recently- visited places and newly- discovered ones.
To read more about Michael's island adventures, check out Michael's Tioman Tale Part One and his Tioman Tale Part Two!