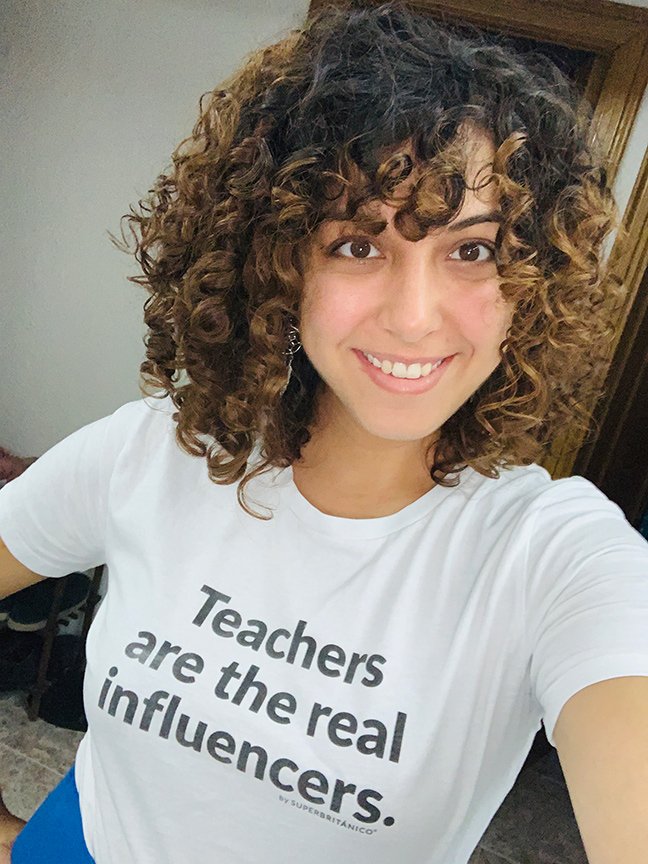 Not to state the obvious, but the coronavirus pandemic has undoubtedly reshaped our education system. From school closures to the eruption of online teaching platforms, we may never return to what was our norm in academics. As a current teacher, I am quite concerned about where our education system is going under these conditions. I wanted to take a moment to share with you some of my biggest thoughts during this time. I also wanted to shed light onto what is going through the minds of educators today, both positive and negative.  
The Concerns:
Equality –
The closure of schools also meant the closure of access for lots of students.
One of the biggest concerns to transitioning from in-person classes to online teaching is the inevitable digital divide that further widens the equality gap. Households with working parents may only have one computer, one laptop, or none at all. How can our students keep up with the class when these critical means of communication are inaccessible? In addition to the technological and academic downfalls, the resources that school institutions provide have yet to be replaced for many students. Cafeterias provide meals. Libraries provide an escape. Counselors provide guidance. Our students lost these resources once the doors closed. Typically, it is not the fortunate students who heavily depend on additional supports. It tends to be our students who need these resources the most who are hit the hardest.
Social and Emotional Support –
When you take away a student's network, you take away a part of who they are. 
A big part of an adolescent's identity is directly tied to their social network. Their friends shape a big part of their developmental process. This social circle they create within the walls of the schools is a huge support system. Many times, students confide in their friends before their families. Without these constant supportive outlets, how are they being affected emotionally? Sure, they can readjust through digital chats, starting a diary, or entrusting their families, for example. However, what if they choose not to? How are those needs being met? The mental and emotional states of our students are at risk by being locked and quarantined at home for extended periods of time without their accustomed supports. Imagine the potentially detrimental effects of losing your entire network on some of our students because of the coronavirus. Honestly, I lose sleep over the idea most nights. 
Lack of Skills
– Should we expect teachers to possess the skills needed to engage students on these new digital platforms? 
In the past, many teacher programs did not focus on online teaching methods. Online programs have been a more recent addition to the curriculum in education. Unfortunately, many of us educators did not receive any formal training on the methodologies of online education. Sure, many teachers have picked up these skills along their careers. However, we cannot assume all teachers are equipped to handle the shift into digital teaching since the coronavirus. For those teachers, their workload has doubled. They need to figure out how to effectively reach out to students, while self-teaching the ins and outs of online platforms. Now, there is an additional stress to battle. Teachers are actively trying to figure out the best ways to support their students, but is anyone searching for ways to support our teachers?
The Positives:
Innovation
– The opportunity to be creative and innovative is unprecedented. 
As I discussed, a handful of educators have struggled with virtual teaching; however, on the other end of the spectrum, there are some incredibly talented teachers who are succeeding in content delivery, curriculum design, and communication during this time. The videos, blogs, and self-guided materials these teachers create compare to nothing I have ever seen in the field. Many scholars have talked about the gamification of learning and the shift to working online has created the opportunity for many teachers to finally give this theory a chance. Some teachers have created group events with Kahoot, Who Wants to be a Millionaire, scavenger hunts, Zoom activities, and so much more. Considering that the younger generation is keen on using technology, this new innovative implementation of media in our curriculums could prove to increase students' investment and engagement in education. 
Ease of Learning
– A teacher's dream: learning anywhere, anytime, and however they want! 
In education, we always try to make our classrooms student-centered. Usually, it is a huge challenge to cater the classroom environment and material to meet every student's needs. Now, for those students who can access technology easily, education can happen however and at anytime they desire. Students can learn while sitting comfortably in their beds, sofas, dining tables, or even in their gardens at home. New material is only a click away. Additionally, they can follow lessons and activities at their own pace. It is remarkable that students are now in control of their pace and space. This new wave of digital teaching can allow students to make their own educational experiences as individualized as they please. This has been one of the biggest hurdles in teaching that can now be solved by remote learning. A student-centered education is the approach we all seek, and it has finally arrived! 
Reflection
– When we are not balancing an active class of 30 students, we have time to take a breath and reflect.
One of the challenges of being a classroom teacher is multitasking. Any teacher will tell you that teaching while managing a classroom simultaneously is draining. One of the biggest downfalls of actively teaching while balancing classroom behavior is that a teacher rarely has time to sit and reflect individually. Between split-second decisions and juggling the attention of multiple students at once, we are constantly reacting to the environment around us. Now, our environments have changed and our opportunities to be a bit more in-control and proactive have come our way.
Between activities and online class sessions, we can take time to sit in silence and actively reflect and analyze what is happening with learning and how we are participating in a student's journey. We can problem solve one at a time, rather than trying to put out multiple fires at once. Even though the workload has increased for many of us, we have finally been provided with time to stop, think, analyze, and decide. For me, it has a significant impact on my curriculum and presentation for my students. 
More Thoughts About the Multifaceted Effects of Coronavirus
We are currently in unprecedented times. While I am personally trying to stay optimistic and focus on these positives, there are so many more stressful factors to take into account. I could list ten more concerns off the top of my head to elongate this article into a mini book of thoughts. I have only left a fraction of what is on my mind for you to think about. There are so many things we can takeaway and utilize to help reshape the foundation of our future education because of the coronavirus. That will have to wait for my next post. 😉 
What I do want to conclude with, though, are some messages for those of you out there dealing with the coronavirus. 
If you are a student, keep up the good work. Communicate with your teachers and do not forget to stay driven and passionate about learning. You will get through this. 
If you are a teacher, you should be proud. You are doing phenomenal work and I only wish you could be appreciated and celebrated more than what society is giving you during this time. 
If you are a parent, support your teachers by supporting your kid. Step in and take this opportunity to be part of your child's academics unlike ever before. 
If you are an administrator, check in on your teachers. Many are overwhelmed, worried, and heartbroken to be without students. Be the support they need.
And if you are a politician, you already know we are underfunded and underpaid. Fight harder.
*This post was written by me, a teacher, and is based on my own current experience of teaching during the coronavirus pandemic