It was summer break. I was working at my dad's telecommunications office in the morning and at Pet Supermarket at night. My dad's office was a bit of a blessing in disguise. You know those annoying automated telephone ads you get every now and then ("Congratulations! You've won a free Caribbean cruise! Press one…")? Well, it was my job to call those automated messages and make sure that they worked. I did that all. day. long. You could say that I was pretty bored, but my coworkers were very nice, and I had it pretty cush. So cush in fact, that I got to browse Facebook in my downtime, which is where my adventure began.
Signing Up for the European Tour
As I was scrolling, I saw an ad for a summer break program. A few years beforehand, in high school, I was part of a homestay program. I had spent the summer hosting a student from Spain named Celia. It had been a great summer. Since I was already familiar with the company, I clicked the link. By that night, after talking to my parents, I had decided I was going to do it. I signed up for my month-long European tour a year in advance so that I could work to pay for the trip myself. I was originally going to go by myself, but eventually, my college roommate, Dounia, decided she wanted in on the fun, too. We were heading overseas together for the first big adventure of our entire lives.
Preparation is Key
A year later, Dounia and I left from the Jacksonville airport just days after my 20th birthday. The previous week with my parents had been a lot of bickering about what to pack, how much to pack, and constant lectures reminding me to hide my bills in a money belt since I wouldn't really be using a credit card. A money belt is basically a really thin fanny pack that you're supposed to wear around your waist "at all times, no matter what." Nonetheless, we set off, ready to begin our European tour.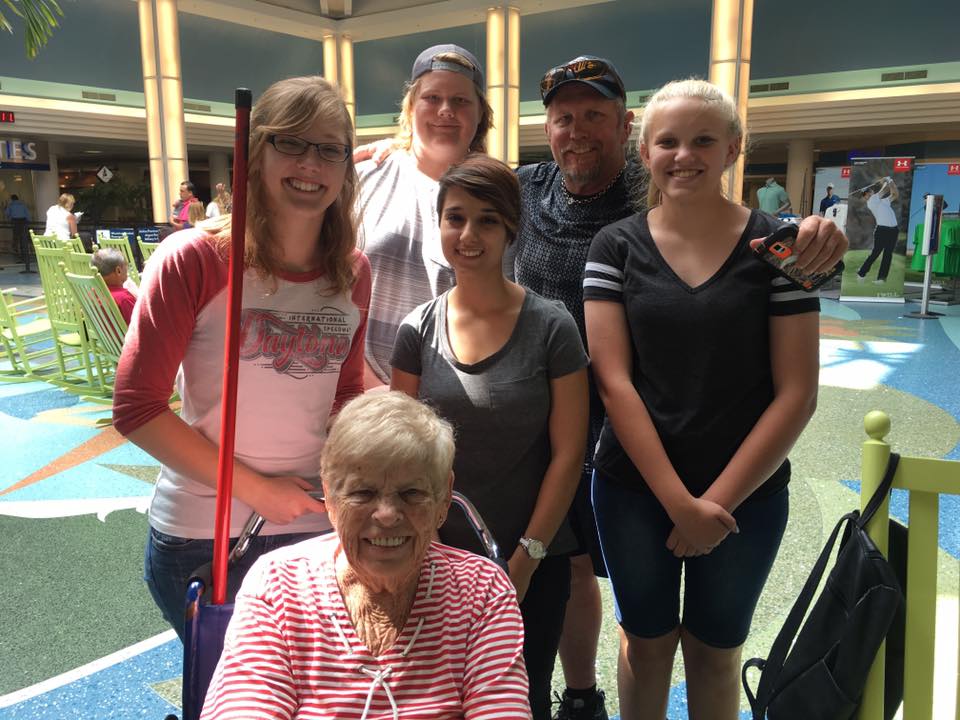 With a delayed flight, we flew into the JFK airport around midnight, 15 minutes before our connecting flight was supposed to take off. We booked it. I ran so hard I had to whip my inhaler out in the middle of the airport, lugging my suitcase, and take a hit. Turns out, that flight was also delayed, so we collapsed onto the airport benches with more than a few deep breaths of relief.
The Dreaded Overnight Flight
We had been told that we'd be arriving in the middle of the day in London, England. They emphasized trying to get some sleep on the plane so we wouldn't be jetlagged. I had never had a more uncomfortable night's sleep. Dounia and I had a two-person section to ourselves, and we tried everything from laying across one another to sleeping in one another's lap. Sleep remained elusive. We kept peeking back at the girl and boy behind us who had drool coming out of their mouths with envy.
When we landed, I made sure to turn off all my phone's services. My parents hadn't paid for overseas phone service, so to avoid extra charges, my phone went on a strict Wi-Fi-only diet. We collected ourselves and wandered slowly around the massive airport, unsure of where to go or what to do. We eventually found ourselves in front of the driver hired to ferry us to our hotel room. Both of us, although exhausted, sat with our faces plastered to the car windows as we watched London's skyscrapers peel past us.
The driver dropped us off at the hotel (after I had to go digging around in my suitcase for that damn money belt to tip this poor man), and we met our trip advisor, Nico Anatolitis. He took our bags, telling us the rooms weren't ready yet. Nico told us to go out and explore and be back by no later than 4:00 PM. That left us with about three hours to kill.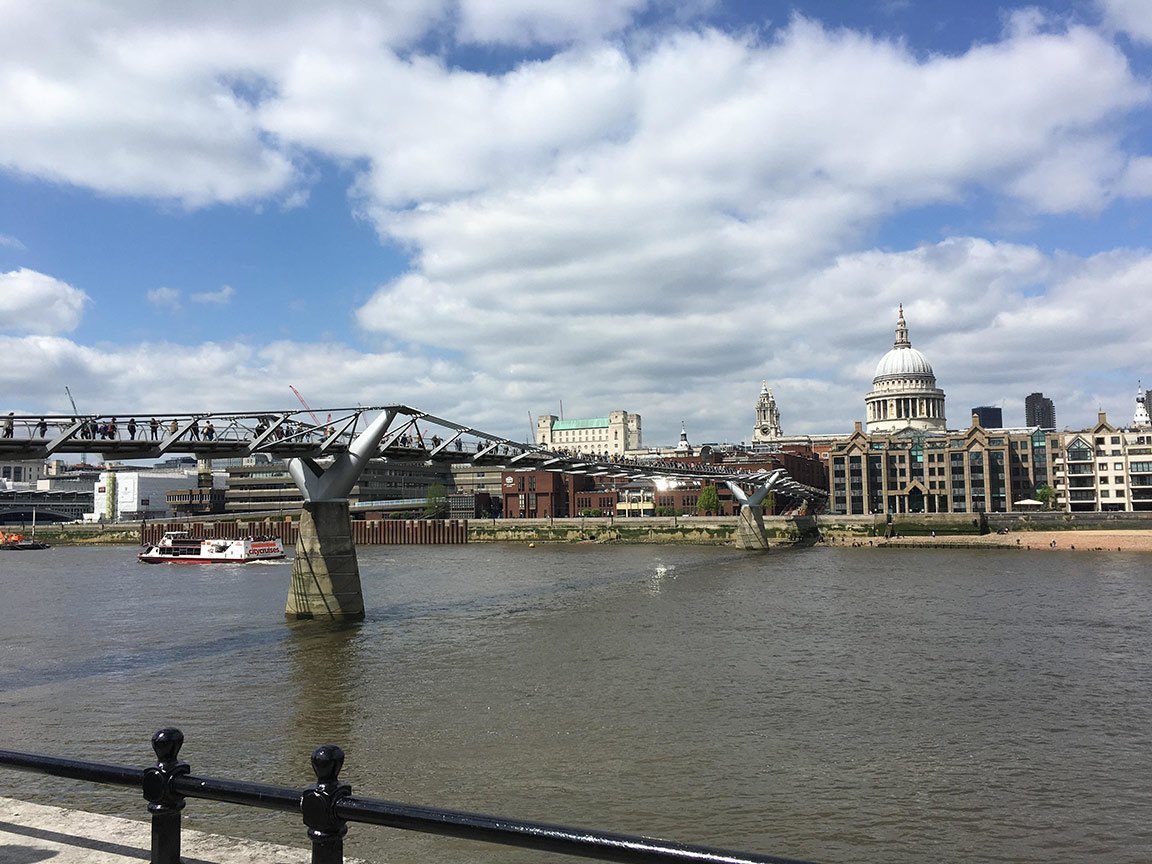 Winding Down From the First Day(s)
I remember being too tired to really feel any emotion. It had been about 24 hours since we had left home. Nothing about the trip had gone according to plan. I was exhausted and had consumed nothing but airplane food for the last three meals. And yet, I was still excited to be there, but definitely not as excited as I could have been. I didn't take many pictures on the first day. It was because I was very disorganized and discombobulated.
Even though we were in an English-speaking country, it was still hard to understand the locals through their accents. In high school, I had watched a lot of BBC's hits and thought I'd be prepared for the difference in accent. TV had disappointed me. I might as well have been in Turkey. I looked at everyone we met as if they had three heads. Dounia and I followed a pair of cousins from our program like flies to sticky-paper as we explored the Thames. All of us were clueless and exhausted as we flowed thoughtlessly around London, unaware of anything except how different it was.
In my next post, I'll talk about my London adventures (which includes Dounia and I getting lost – totally my fault), and the rest of the beginning days of my month-long European tour.