Reality is subject to interpretation. People never see the same things – sometimes even when they're watching the same thing. That's why it's so interesting going to school and seeing different types of travelers. To hear and learn how others think is just the icing on the cake. If a lumberjack, a photographer, a biologist, and a hiker went to the same forest, they would be interested in the same things for different reasons. The lumberjack would be looking at quality of the wood a tree could provide; the photographer would be trying to capture the moment with exact proportions of light, exposure, aspect, etc.; the biologist would be looking at the animals and flowers, looking at their health and diversity; the hiker would be going with the flow, watching the grass move with the wind, and appreciating the muted sound his steps make when he walks.
So, as we can see, the reality is interpreted between the different types of travelers. We have all kinds of different interpretations of the same things because every thought that runs through our mind has a background that justifies its existence. We come from a lot of different places and we have seen lots of different things. That's why you learn a lot from other people. Just go to a museum and ask someone what they think about something as simple as lyrics in a song you like, what they think about surrealism, Jackson Pollock's impressionism, or how they feel about classical music or ambient. The whole creation of art lies within the human ability to interpret reality – or to distort it.
That's why I wanted to talk about the different types of travelers. While they can be divided into more types, I could say that everyone could find themselves in one of these categories. If further specifications are asked, I could make another post about them. Some other categories would be the people who only visit popular sites and cities; the people who like to hitchhike, pay only the necessary amounts, couch surf, and explore; and the spiritual traveler, who searches within himself as he visits and explores other parts of the world.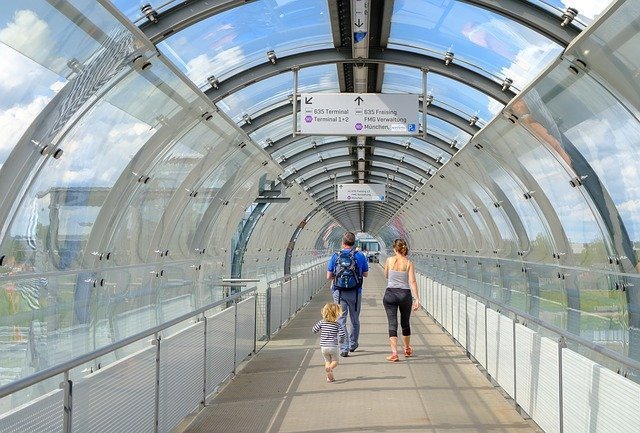 1. The Traveling Businessman
Where you come from is how you interpret reality. Just as in the example with the forest, the same thing happens when you travel: you won't see the same things as when you travel for business versus other reasons. The businessman is busy due to his labor. He would probably be too busy with his thoughts or his work to take notice of the little things. They enjoy the prerogatives of a business travel, such as the comfy luxury of first-class airfare and the wholesome eggs, bacon and an espresso breakfast, then big dinner paired with a very fine wine.
If you're visiting a new place for work, you could wind up too tired to take some time to explore your surroundings. Business trips usually imply several hours in hotel rooms, airports, offices, and restaurants closing deals or meeting with other businessmen. Furthermore, the business trip is always doomed to be short. It has the sole purpose of getting something done for the sake of the company. If it's paid with their money you typically have to hurry.
You need to take time to really enjoy things, but in the business trip, you don't have the time. It's hard to get the most out of a trip. You could get the best of the hotels and restaurants, maybe, but you wouldn't be getting the whole package. You're expected to get results in a short time, not go sightseeing. Not living in a rush is a feat in itself nowadays.
Unfortunately, it's hard to really soak in the rhythm and lifestyle of the place that you're visiting. It's a lot like driving a car. You are there with reality right in front of you, but you're seeing everything through a window like you're just watching TV. You're there, but not quite in the moment.
2. The Student Who Studies Abroad
This is different from the businessman. The person who travels to study knows that they are going to stay there for a while. They take their time to explore. They have a lot of time to get involved.
When you travel this way, you really need to get involved. Trying to participate in class, talking to your classmates and to people at school are all good ideas. You have to get involved because you live there – even if it's only for a few months, you're part of there now.
Eventually, you start to see what the locals see: the flaws in an otherwise perfect paradise for a student abroad, a city far enough to feel homesick, and a city close enough that you would like to visit it again soon. You make friends, you get involved in school life, or you get a job. Overall, traveling as a student is a lot like traveling on a motorcycle. The window is not there anymore. You can feel the air and touch what the people touch – you get to be involved in a more personal way.
3. The Tourist
The tourist is a runaway. He is tired of routine – of working hard for a (most likely) unjust wage. He wants to become another person (just for a little while) in order to restore balance to his spirit which has been numbed by the troubles of everyday life.
The tourist is kind of a hoarder: museum tour? Count me in. Wine tasting? I'm there. Hiking on a mountain? Of course! Surfing the warm waves of the Caribe? Hell yeah. Another drink? On the rocks, thank you. A pub to meet people? Sure, let's go. Spare no expense, this trip is to spend! The best room you can afford according to your wage or credit card. Squander is a real possibility. Everything is a possible anecdote or an adventure.
They pay for every experience they can think of so they can feel that they really did a lot of things while traveling. The tourist wants to return as a hero, his camera overflowing with pictures, his backpack carrying souvenirs for everyone, and unable to hold their story for any longer. He or she wants to make the perfect vacation away from his or her routine. They'll create lots of memories to hold onto for when the job or everyday reality is too much. The thrill of exploration is a method to combat boredom. The tourist is much like a bike rider. They are able to slow down or speed up, feel the breeze in their hair, and smell the flowers if they wish.
Live the moment. Enjoy it. Embrace it.
Whatever the reason is that you decide to make a trip, have fun. Take care. Call your mom every now and then. Take a lot of pictures and buy souvenirs for your friends. Try to be in the moment as much as you can. Get involved and try weird, exotic flavors. You have a possibility that not everyone gets: to be able to afford a trip abroad. Traveling is the best way to get to know yourself, so make the most of it. Create a good reality for yourself – one you can enjoy in the moment and when you look back at your life. You´re able to say: I lived life to its fullest.
There are really lots of different types of travelers and I would have a lot of fun writing about them! I have traveled with lots of different kinds of people. I've traveled with people who stay in the hotel all day and the ones that get their hands dirty and their shoes muddy. So stay tuned with us here at Dreams Abroad for further posts from me and my teammates! For another one of my blog posts, take a look at my writing about Tallahassee's own Black Dog Cafe.