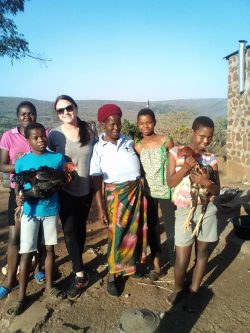 It is no secret that an increasing number of young adults have pondered the idea of living and working abroad. It's exciting. It's something new. And above all, it's rewarding. Countries in Europe, South America, and Asia tend to get the most attention, especially for those wishing to teach English. However, there are many small, developing nations all around the world where one's hard work could have a great and lasting impact on families and communities, especially if you join the Peace Corps.
Rachel Albright chose the Peace Corps. A mental health counselor from Pittsburgh, Pennsylvania, Rachel felt a calling in her mid-20s to go abroad and make a difference. Through the United States Peace Corps, she found herself in the southern African nation of Swaziland (now Eswatini) in 2015, unaware of what a life-changing experience it would turn out to be. I sat down with Rachel to learn more about her time abroad and what it was really like to be a member of the Peace Corps.
What inspired you to join the Peace Corps?"
Growing up, I remember being so curious about the world. I felt this intrinsic need to explore it, even in its most remote areas. Other cultures, particularly those in less-developed regions, intrigued me. I always wondered what it would be like to immerse myself in a completely foreign culture and society. Hailing from a predominantly white, conservative, small town in central Pennsylvania, few shared my longing to be elsewhere — somewhere more exciting, more interesting, more diverse, and more open-minded. 
While in high school, I met someone who had served in the Peace Corps and was mesmerized by his stories. At that time in my life, a goal of serving seemed so unachievable and unheard of. I didn't feel like I'd have the support and understanding from my family. Plus, I was still discovering who I was as an individual. 
Other Avenues
So, I put this dream on hold and instead chose to explore the Dominican Republic during my freshman year of college. And that only served to spark my passion for international development. What I felt after the plane landed in Puerta Plata, and what I observed through the window as our group rode through the impoverished countryside to our luxury resort, has stuck with me to this day.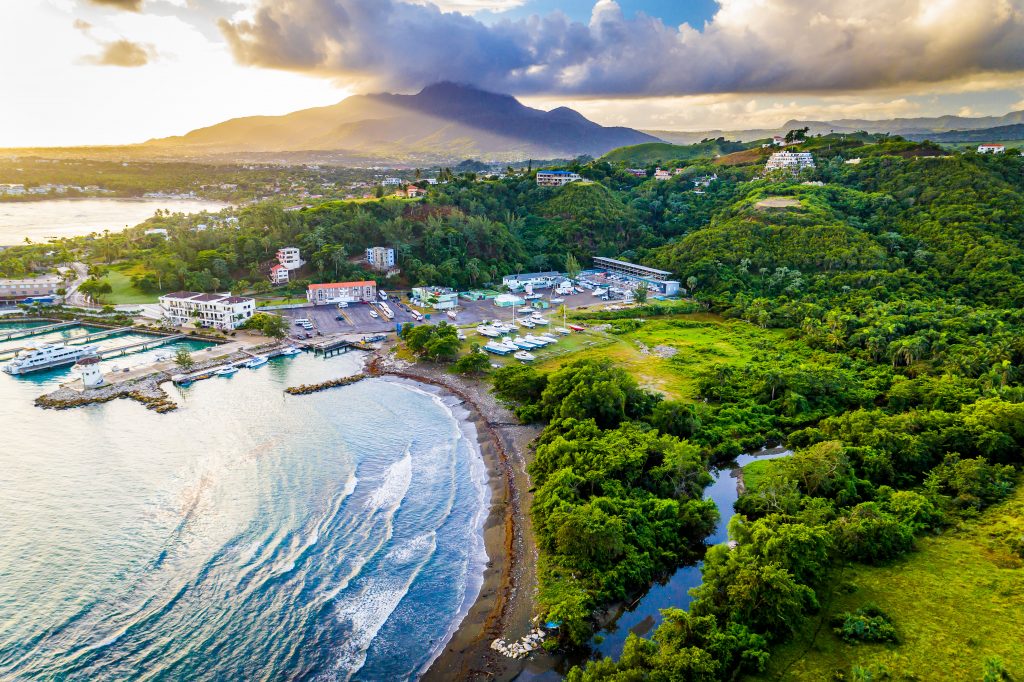 The disconnect between the rural, developing areas and the upscale resorts shocked me. I could not understand how that level of poverty could exist while multi-star hotels lined the coast. How many vacationers have driven past these struggling communities and quickly forgotten about them once they reached their destination? When we got to our gated "Americanized" resort, I couldn't help thinking how much I wanted to be on the other side, exploring the real Dominican Republic. Once home in Pennsylvania, I began to explore opportunities to travel to more developing countries. I returned again to the Peace Corps.
Why did you choose to work in Swaziland?"
When I applied for the Peace Corps, applicants could not choose their post. I spent a whole year applying, interviewing, and obtaining clearances and vaccinations. Finally, someone at the organization contacted me about a potential post in El Salvador. Shortly after, the Peace Corps ended up closing this post due to high levels of crime and gang activity in the capital, San Salvador. 
They then offered me a position in Cameroon. After about three months of preparing for Cameroon — giving up my apartment, selling my car, and quitting both my jobs, I received a call informing me that the Peace Corps was also closing its post in Cameroon and I would need to reapply if I wanted to serve. I felt absolutely devastated. Luckily, a few days later they offered me a post in Swaziland. I accepted it without really knowing much about the country aside from its location and the fact any foreign-language skills I had obtained (Spanish, French) would not be helpful there.
What work experience did you have to take before traveling there?"
There are six sectors within the Peace Corps: agriculture, community economic development, education, environment, health, and youth in development. In Swaziland at the time, there were only two of those sectors in operation: health and youth in development. They assigned me a youth-in-development posting based on my educational and professional background. By 2015 when I joined, I had obtained a master's degree in developmental psychology and had five years of experience working with teens as a mentor and counselor within various mental health settings.
What language do they speak in Swaziland? Did the Peace Corps offer classes to give you a basic understanding of the language?"
In Swaziland, both English and Swati are national languages. However, the majority of Swazis speak Swati and only very limited English. So, during pre-service training (the first two months spent in the country), I took intensive daily Swati courses.  They assigned me a language and cultural facilitator. After three-and-a-half years, two of which were spent in a rural village, I tested intermediate-advanced in the Swati language.
What was it like to live in a small village? How would you describe your accommodation?"
Living in a small village with a host family was the part of service I was most nervous about beforehand. I wish I knew then that becoming a part of that host family and part of my host community would be the most rewarding, incredible aspect of my time in Swaziland. In Swaziland, I stayed in a village called Msengeni. There were 78 families and it was located in the northeast corner, about five miles from the border of Mozambique.
Life in the rural village took time to get used to. My accommodation was located on my host family's homestead (a group of dwellings belonging to individuals within my immediate and extended host family). They gave me my own stand-alone house. Essentially, this was a tiny room made of rocks and concrete. A corrugated iron roof and burglar-proof bars on the door and windows prevented rain and intruders from getting in. 
I was lucky enough to have electricity wired in with an outlet and light. There was no running water in Msengeni. To gather water, we harvested rain running off the slanted roofing into buckets. We also walked and fetched water from the river, about half a mile from my home. 
After gathering water, I would treat it with bleach or boil it before drinking, cooking, and bathing. My bathroom facilities? Well, my family had an enclosed pit latrine, which is essentially a long-drop hole in the ground. In terms of life in the community, it was simple. 
Day-to-Day Life
Most of my host community members were farmers. They worked in the fields and cared for livestock early in the morning when the sun was weaker. During the day, women would sell homemade goods on the main road. The road received a decent amount of traffic from travelers coming back and forth from Mozambique. 
The children whose families could afford their school fees went to classes during the day and then studied, helped with the cooking and laundry, and played in the evenings. The other children would attend the Neighborhood Care Point, which my host mother helped run. There they received a hot meal and occasional education.  Men typically stayed indoors during the day, resting. Homestead life was full of chickens, goats, donkeys, and cows, free-range at all times. It was not uncommon for the animals to wander in and out of my house on a daily basis. 
How did you adapt to the local diet?"
The Swazi diet is pretty bland. The staple food is maize which is ground up into mealie-meal and used to make lipolishi or pap. Pap really does not have much flavor and is close to the consistency of grits. 
They typically pair pap or rice with beans or some sort of stew. On Sundays, and when it was available, we would have meat — usually chicken. During celebratory events, beef, goat, or pork would accompany the occasional salad (beetroot, cabbage, or lettuce and tomato). I adapted to this diet pretty quickly. The food was natural and for the most part, it was grown in the village. My stomach handled it pretty well.
What was the hottest temperature reached during your time there?"
In 2015 on Christmas Eve, I remember the temperature reaching 108 degrees Fahrenheit. During the summers it usually ranged from 85-95 degrees. What a lot of people do not realize though is that it can actually get pretty cold in the winters. During a Swazi winter, you can wake up to frost on the ground. Because we had no heaters or fireplaces indoors, the inside felt just as cold as outdoors.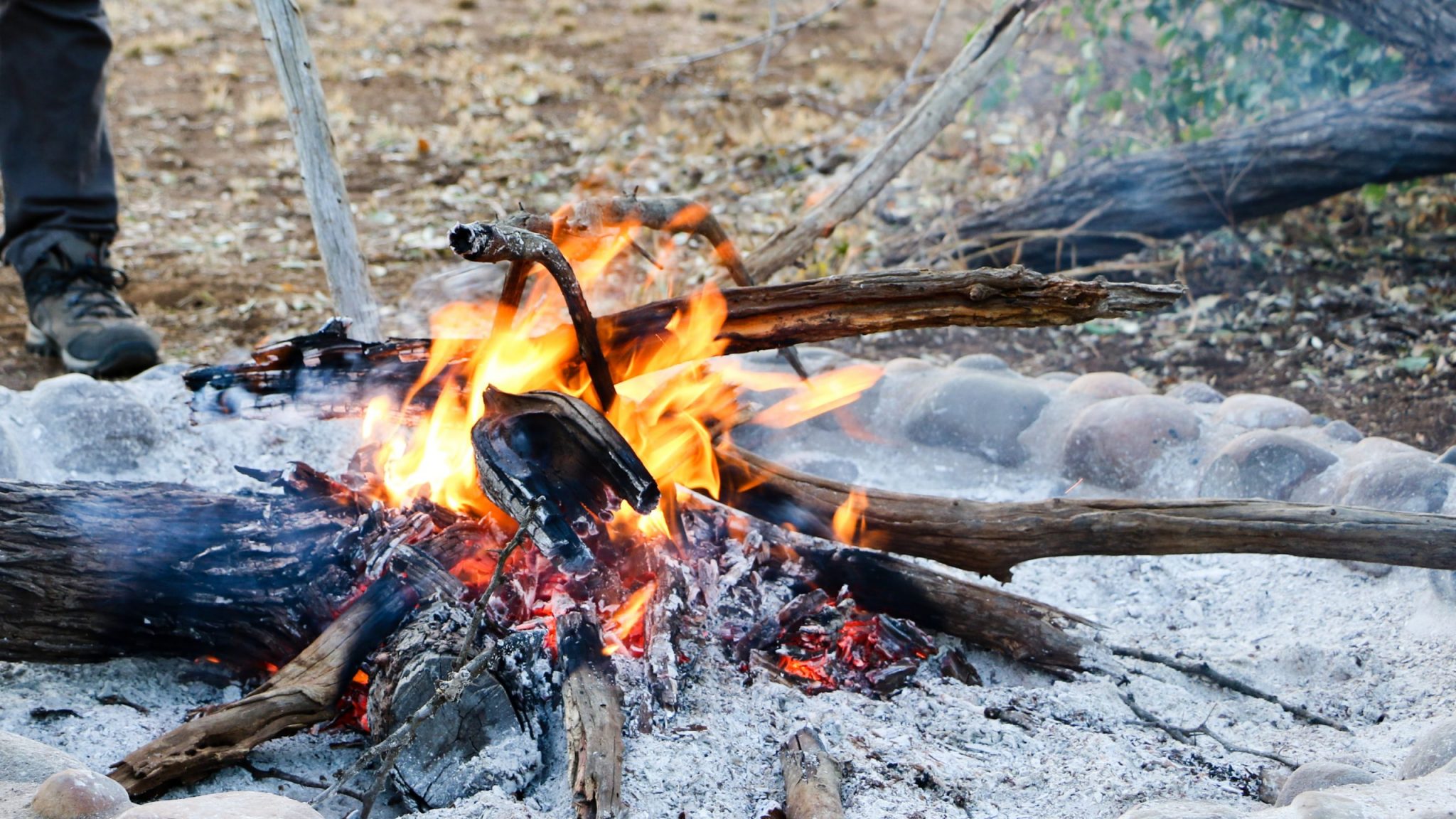 What were your responsibilities as a member of the Peace Corps?
The Peace Corps has three main goals volunteers work towards during and after their service: 1) to help the people of interested countries in meeting their need for trained men and women; 2) to help promote a better understanding of Americans on the part of the peoples served; and 3) to help promote a better understanding of other peoples on the part of Americans. In Swaziland, the main mission was to address the HIV/AIDS epidemic. Swaziland had one of the highest rates of HIV/AIDS in the entire world. In working to address the epidemic, my role as a youth in development volunteer in Msengeni included teaching daily at the local high school. Alongside my counterpart, I designed a course for life skills, sexual reproductive health, and career guidance. 
Every day, I would walk about half a mile to the high school to teach. Within the high school, my counterpart and I built a library and started a variety of youth clubs. Outside of the high school, I helped to develop the Neighborhood Care Point and to establish a pre-school. In addition, I was involved in a variety of other projects such as building playgrounds, income-generating activities, handwashing awareness, and condom distribution, among others.
What were your expectations prior to moving abroad? To what extent were they met after you arrived?"
I am glad I went into the Peace Corps with limited expectations. My recruiter told me to go into service with this mindset. Initially, I expected service to be tough and a huge adjustment, which it absolutely was. I expected to form bonds with the people in my community, which I definitely did. I think all Peace Corps volunteers want to "change the world" and they find out quickly after arriving at their post that Peace Corps service will not accomplish this. 
Instead, I feel I made impacts on a tiny scale — on the individual lives of my students, host family, and community members. While I can only hope the projects I worked on were sustained, what I honestly hope for more is that my community remembers me for being me. I definitely feel my host community members made a far larger impact on my life than I ever could on theirs.
What was the biggest challenge you faced as you acclimatized to your new life?"
The most difficult thing to get used to was the gender differential. Men are viewed as above women in society and this was difficult to process coming into service as a female and a feminist. During community meetings, only men could stand or sit on chairs while women were on the ground. In addition, women were rarely given a chance to voice their opinions on matters within the community. 
There is also an overwhelming level of gender-based violence in Swaziland. Many of the cultural celebrations can be viewed as degrading to women. Learning to accept this was the most difficult aspect of service.
Which special relationships did you form while living and working in Swaziland?"
I formed so many incredible relationships during my three-and-half years in Swaziland. The bond between myself and my entire host family, which included many brothers, sisters, cousins, grandparents, aunts, and uncles, was extremely close. The most significant would have to be the bond I formed with my host mother, Sibongile Magagula or Make (mother) for short. 
Make is undoubtedly the strongest person I know. She taught me the ropes — how to speak the Swati language, cook over an open fire, wash my clothes by hand, wax my floor, slaughter chickens, herd cattle, and carry a 25-liter bucket of water on my head. Make also taught me a lot about what it means to truly be part of a community. 
We could talk about anything and she went from knowing very little English to being completely fluent during the time I spent with her. Make kept me safe, healthy, and always entertained. For that, I am forever grateful.
How much were you able to use Swaziland as a base to explore the wider area in your free time?"
During service, I traveled to South Africa quite a bit — KwaZulu Natal, Durban, Cape Town, Johannesburg, Kruger, and many areas in between. I was also able to visit Mozambique during my service. Peace Corps volunteers receive leave time and can travel a decent amount on their Peace Corps issued passport. The Peace Corps only requests that volunteers report their whereabouts for safety reasons. I mostly explored within Swaziland, which is tiny but incredibly diverse. 
What advice would you give to someone interested in joining the Peace Corps?"
Although I am definitely grateful to the Peace Corps for allowing me the opportunity to see so many amazing things and meet so many remarkable people, I cannot say I completely agree with its mission — something I learned gradually during my time serving. I feel the idea of the Peace Corps perpetuates "white saviorism." This promotes the idea that white people, or people from a more developed area, know best and can solve the developing world's problems. Since returning to the States, I have struggled with how I feel being associated with such ideas. 
I have learned to accept it and learn from it. The good news is that the Peace Corps is currently discussing a reform to become more diverse in itself and to rethink its framework of sustainability. So, my advice to anyone interested in service is to do it, but be open to learning. Be open to the fact that you do not have the answers and you are not going to "change the world", but you may change someone's life, and that could very well be worth it.
How has it helped you since returning to the States?"
My time in the Peace Corps and simply immersing myself in a foreign culture has definitely changed my perspective on many things. Now I am more mindful than ever of other peoples' adverse experiences, diversity, and politics in general. These days I am more aware of how change needs to happen from the grassroots up if it is to be sustainable and that we should be putting more focus on preserving culture in that process, by celebrating differences within each other. 
I think the biggest takeaway that I have found from traveling anywhere is that people are the same intrinsically, no matter where they're from. We all laugh and cry at the same things. We all are striving towards happiness and the only real difference is that we may speak a different language or look different from each other. I feel being mindful of this has only strengthened my ability to form relationships and relate to others.
Finding Clarity
Rachel remains in contact to this day with her host family and many of the friends she made in the Peace Corps. She continues to utilize everything she has learned abroad in her professional and personal life, striving to make the world a better place one person at a time. Her feeling of wanderlust has never been stronger, and she hopes to travel as often as she can when it is safe to do so. 
No matter what route we take to live and work abroad, one thing is abundantly clear: we see the world more transparently. Moving abroad doesn't have to be a pipe dream, and joining the Peace Corps is one of many viable options to be able to expand your mind and gain international experience within a developing nation. In today's climate, experiencing life from a different lens may be more important than we realize.
*The content of this article belongs to Dreams Abroad and does not necessarily reflect the views of the U.S. Government, the Peace Corps, or the Eswatini Government.
by Tyler Black