Last time I saw Wasan was while she was teaching her students Arabic at around 11:00 am on a Thursday morning. The class was attentive, engaged, and speaking Arabic! Since then, Spring semester has ended, the Summer semester is almost over, and Wasan successfully defended her dissertation. Wasan's dissertation study was, "The Role of Directed Motivational Currents in Second Language Learning by Arab Heritage Learners and Arab ESL Learners." She will graduate with her Ph.D. this summer and continue to work as Dr. Wasan Tawfeeq at Florida State University in the Department of Modern Languages, teaching Arabic.
What is a typical day at your school like?
"I teach two classes from Monday to Thursday. Each class period is about 50 minutes. I teach the first class, which is ARA 1121. It's a level two Arabic class. The second class is ARA 2220, which is a level three Arabic class, so it's a bit more advanced."
How many people do you work with and how many classes do you teach?
"I work with two people mostly. I see the chair of the department and another Arabic professor. We're all considered faculty. Also, I work with three other employees who help me with administrative stuff like printing and finalizing documents. I teach my two classes alone, however."
How are you forming relationships with coworkers?
"I enjoy forming social as well as working relationships with my coworkers. We meet during off-campus and on-campus activities. There are a variety of activities that we do during the semester that let us engage with one another and talk about our social lives. Fortunately, we do not just talk about work!"
What about forming bonds with students?
"It is very important for teachers to build positive bonds with their students. The purpose of teaching is not just about how to convey materials, but also the challenge of creating an appropriate atmosphere. My job as a teacher is to help build an environment that helps to strengthen the relationships among the students themselves, as well as between him or herself and the other students."
How does the school foster the creation and maintenance of these relationships with the students inside and outside of the classroom?
"As a foreign language teacher, I believe one of the program's responsibilities is to foster and maintain the relationships between the students and the teachers. Furthermore, it should also foster a relationship among the students themselves. Fortunately, that is what our program does. We schedule a lot of activities. My program fosters activities that are not just related to cultural learning, but also other activities that help students track their Arabic achievement."
What is your favorite part of the day? Why?
"My favorite part of the day as a teacher is when I see my students understanding the subject. Nothing quite beats seeing them comprehending new material. I love to see my students' smiles on their faces. It just warms my heart. It tells me that I am doing my job right as a teacher."
How do you prepare your lessons for each class? If you don't plan lessons, how do you prepare for class?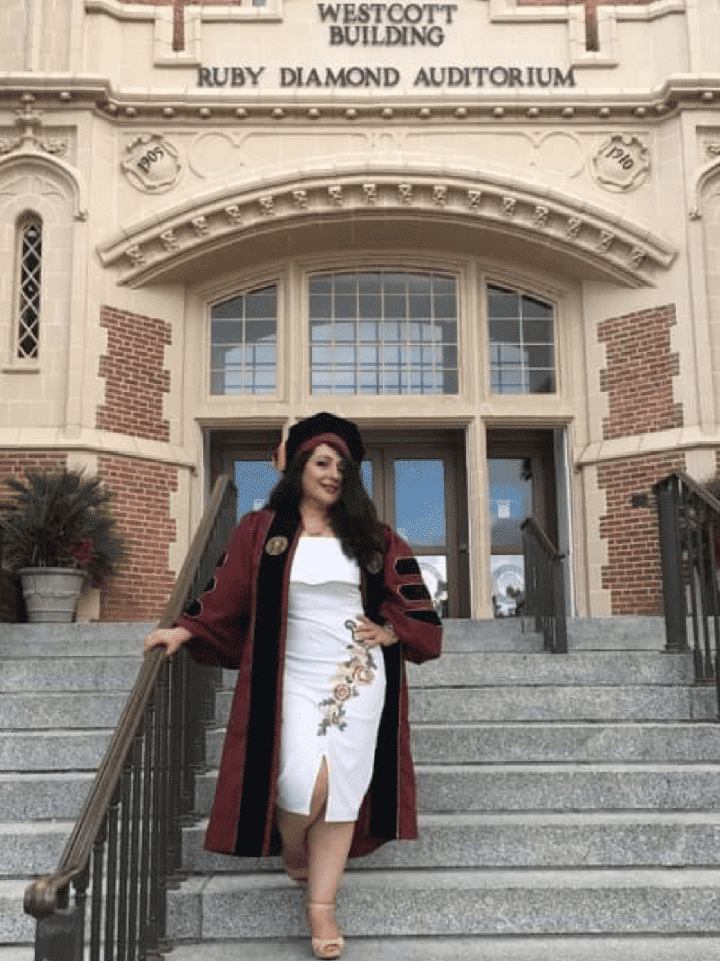 "I prepare my lessons on a bi-weekly schedule. Each day I prepare my lesson with a lot of details, since I am teaching a foreign language. I believe it should have games, activities, and videos. I try to make sure that each lesson includes all of the four language skills: speaking, listening, reading, and writing."
What does teaching mean to you?
"I love teaching, especially teaching Arabic. It is very important to me that I help people learn other languages. Arabic is one of the most important languages in the United States. It is one of the top five most popular spoken language in the US."
What standards are your classroom teachers using to measure the performance of your students?
"In our program we use tests, oral projects, presentations, quizzes, and final exams. By using a culmination of different grades, we can see where each student shines or is having a more difficult time."

Does your school have a set of shared goals and expectations for what knowledge and skills will help your students succeed?
"Yes. In my program we have a weekly meeting. During our weekly meeting we discuss what our plans are for our students, so as to help them achieve their goals."
Looking back at our first Teach Abroad series interview, what have you learned most about yourself since your arrival to the USA? Both in the classroom and out of the classroom?
"I have gained a lot of experience through teaching and life. There is no limit to gaining knowledge because you can learn something new every day. This is especially so in the classroom. Teaching is about exchanging what you know with your students. However, teaching is not a one-way experience. My students are not the only ones who learn, because I am also learning right beside them. Together, we grow every day."
Both Dreams Abroad and I would like to take a moment to say congratulations on a job well done to Wasan! Best of luck to you on your journey ahead – we are proud to have you as a We Teach member. Congratulations and thank you for the time you spent sharing your story with us. While teaching in itself is a challenge, teaching a foreign language has its added difficulties. Wasan has brought fun back into the classroom while continuing to encourage her students.