In my recent travel tale about my solo birthday trip to Paris, I talked about the important lessons I learned. The greatest gift of all was getting to know me better. I learned to overcome travel obstacles, make new friends, try new things like city tours and new foods, and most importantly, become a better version of myself through struggle that ultimately made me a stronger person. Here are five things I learned from solo traveling abroad.

1) Be Flexible 
Work through things as they happen and remain calm. If you stress yourself out, it's not going to change a situation that is out of your control. My first solo trip out of the US was to Medellin, Colombia during the summer of 2015. I remember everything seemed scary and such a big deal. For example, if a stranger tried to speak to me in Spanish, I would freeze up and not use the language. I had the hardest time using my second language (Spanish) and I had studied to use it exactly for this purpose. Eventually, I mellowed out but still remained in my American mindset while there. 
After years of travel and living abroad in Spain, I recently returned to Medellin in 2019. I couldn't believe how relaxed I was and how much I had grown. I was using the language without hesitation and not doubting myself like I did in 2015. It's in these moments, even though it's not the typical "instant gratification" we're used to, that we can smile on the inside and feel good about all the travel blunders we went through to get there. Believe me, I did just that. My heart smiled and I felt so happy.
2) Plan, but Don't Over Plan 
I have learned to look up the things that are my top two-three ahead of time. I book them in advance and then I leave time in my schedule for personal downtime. In case there is a local show or event happening that I would like to see, I have some time to see it at my leisure. When I first started traveling, I used to overbook things. By the end of the trip, I always felt exhausted.
I have learned there is a balance between travel planning and activities. You want to see it all but in reality, there is too much to see in one trip. You will more than likely be back if you like the city. Since my last article about Paris, I have actually been back twice after that birthday tour with Chris. He helped me identify the spots to see via his tour and his excellent knowledge of his hometown. After that, I knew when I returned where to focus my time for my next visits.
Tip: For large cities, scratch the surface on your first visit and get a feel for what you will want to see when you go back. You will be back.
3) Decision Making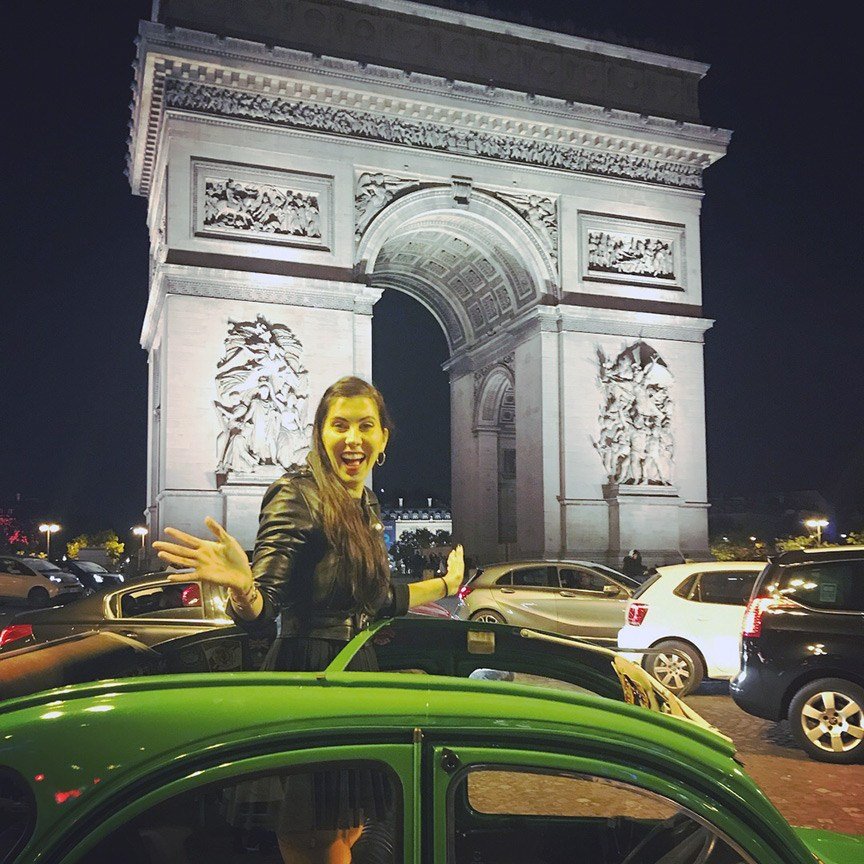 When traveling abroad solo, you are in control of your time. It's important to be as decisive as possible. I've learned through trial and error how to get better at making decisions on the go. Before I started traveling, I felt aware of the things I liked and did not like. But, it was while traveling abroad that I realized I didn't always have the things I wanted. It was in these moments where the true adventure began.
You must step out of your comfort zone and try something new. For example, when I first moved to Spain, I lived with a family in order to practice my Spanish. There were days that I felt so mentally exhausted that I felt like I couldn't process anything else. Not to mention, it was August in Madrid and the family I was living with did not have air conditioning. Of all of my travel experiences, this experience gave me the most understanding of how other cultures lived and handled life on their terms — not on my terms — their terms. 
Tip: Solo traveling is not easy but once you do it a few times, you will get used to your pace and everything else falls into place.
4) Travel Efficiently
When I traveled to Colombia in 2015, an agency greeted me and gave me support while I did my internship there for the summer. This meant that if I had questions or concerns, I could ask them for help pretty much 24/7 and call them on a local cell (the flip-phone kind) that they had provided me. I will be forever grateful because they gave me solo traveler floaties and by the end of the summer, I was off on my own. I began booking my own airfare in Spanish to places like Cartagena and San Andrés. This was the precursor to what began my solo travel adventures in Europe, which ended in a full-circle trip back to Medellin, Colombia in 2019.
Some Tips for Efficient Travel:
Sign up for Global Entry and download the app.

Download your

airline-of-choice app

.

Keep a pre-packed toiletry case with the essentials.

Pack your suitcase so that you know where your jeans are so you don't have to dig!

Travel with a hotspot. 

Always carry a copy of your passport, visa and birth certificate.

Pre-think out your travel arrangements from the airport to hotel. 

For Uber/Lyft users, ask around about this and see if the country uses it.
5) Meeting New Friends While Solo Traveling
When I travel solo, I make new friends probably because I ask a lot of questions. I have taken wine tours by myself and have been the solo person added onto a group of five to make it an even six. The group I toured with was already acquainted and knew each other but welcomed me with open arms.
It turned out that we were all from Florida taking a wine tour in Bordeaux, France. I had traveled to Bordeaux with my friend from Madrid, who is also an avid solo traveler. She had decided that day to do a nature tour and so, there I was with new friends. That's one of the many examples I have of making friends. I would have to say that I typically make friends when food and/or city touring is involved.
On my recent trip to Colombia, I took a solo trip to Comuna 13 for a tour. Backstory: Comuna 13 in 2015 when I visited was not a tourable community. It was still considered a dangerous neighborhood. I hadn't heard of this walking tour until 2019 and decided to visit it during my most recent trip to Colombia.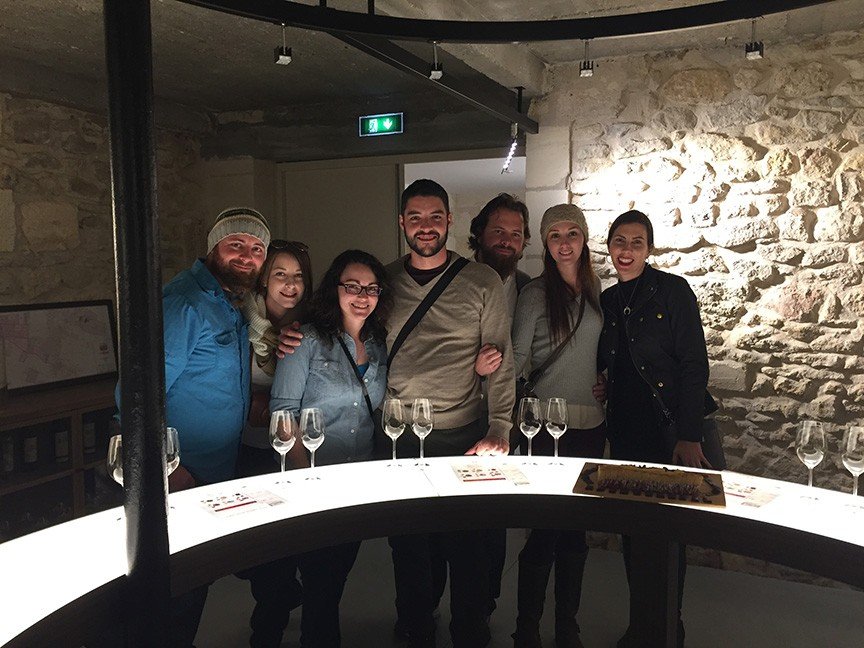 Wrap-Up
If you are thinking of solo traveling and might have doubts, the only way you will overcome that doubt is by doing it. Book your trip, start slow, and do your research ahead of time. For female solo travel travelers, be cautious of where you go at night and have fun. I like to think about it like this: we have crime in the US, so would you behave the way you would in the US? If the answer is no, then it's a smart idea to not do it where you're visiting.