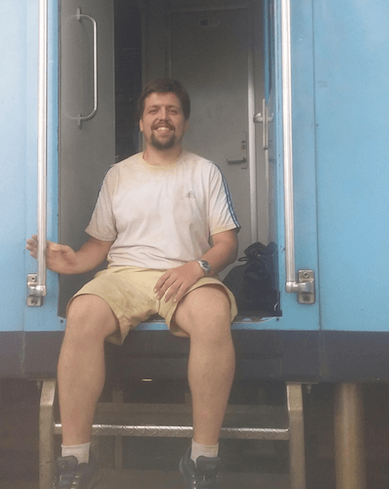 It's not the destination. It's the journey." — Ralph Waldo Emerson
Alumnus
William Bruce is half-British (with English and Scottish roots) and half-Colombian. He studied Politics and History at Brunel University in London, UK. After graduating from university, William lived in Medellin, Colombia for five months and worked for a local municipal government. Before then, William always had a passion to travel and see the world. Living in Colombia was a watershed moment that only strengthened his desire to travel.
After returning to London, William had an epiphany when commuting to work one day. Within the next working week he suddenly handed in his notice at the company he worked for. William decided to leave his job and book a one-way ticket to India so he could travel for the next two months… William wound up going for a whole six months when he had to reluctantly return home to the United Kingdom due to a passport expiration.
Not only does William have a passion for travelling, but he is also proficient in Spanish and has interests in politics, history, sports, and international current affairs. When William is not busy planning his next trip, he finds passion in his rugby union, which he plays regularly. Furthermore, William plays cricket and football (soccer) socially with friends in his off time. He has future plans to travel to all four corners of the globe and aspires to continue expanding his horizons.
You have handed in your notice at work and dropped everything to go backpacking the world. It's time to plan…